Space Loot: Star Citizen Has All Of The Money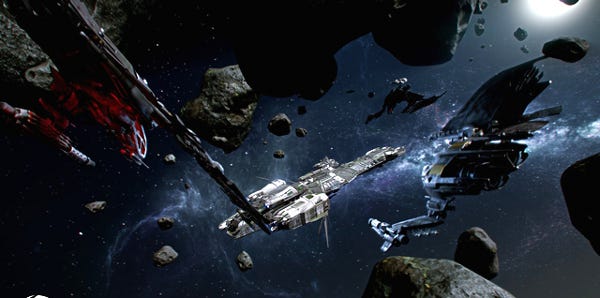 When the Doublefine Adventure Kickstarter was in full flow, Castle Shotgun was filled with bemused exclamations. "Where do people find these funds when men such as we can barely afford caviar sculptures?" Jim cried in obvious distress. "Tim Schafer is undoubtedly wearing a money-beard", Alec grumbled, envious. "We shall never see the like of this again," came John's conclusive statement. Then he hiccuped but it sounded a bit like he was saying 'never' again quite dramatically. Shortly afterwards, we saw the likes of it again and now Star Citizen has raised more crowdfunded cash than any other game (almost $6 million) and it's not quite over yet. To celebrate, here's a nifty video showing what happens to concept art if it eats its greens.
I'd like someone to find all of the best concept art that the world has ever known and then bring it to glorious life in CryEngine 3. It'd also be neat if people just posted links to the best concept art in the comments so I can look at it.
Just to clarify that headline - even with $6 million in the bank, Star Citizen doesn't really have all of the money. It doesn't even have all of the money it needs but Roberts and chums are confident that they can now secure the remaining investment from other sources.