Stalk This Way: Survarium Alpha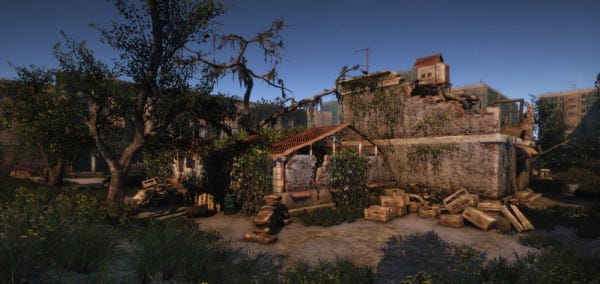 The first players invited to Survarium's alpha have been playing for a while now but a tweet from the team suggests that they are almost ready to open the gateway to their apocalyptic doomscapes, in which it is currently possible to engage in a team-based PVP mode. If you'd like to shoot people in the remnants of civilisation, or would just like to see how much like S.T.A.L.K.E.R. this sort of thing can possibly be, this is the place to enter your details. The experience should certainly be more like a trip to the Zone than it was previously as recent updates have added those lovely reality-distoting, gut-bursting anomalies. Hurrah.
The alpha diaries currently contain three entries, detailing what has been added since the first invites were sent out. This is the best part:
With the upcoming update we will add a few more changes to the zone-based damage system, which will allow the players to enjoy themselves a lot more. (Currently it's easy to kill a guy, rather than injure his arm).
I certainly enjoy myself a lot more if I don't kill people by mistake when I'm simply trying to have an arm wrestle.