Starfield Into the Unknown walkthrough: Finding the two artifacts
Collect two more artifacts during the Into the Unknown main mission
Looking for a guide on how to complete the mission Into The Unknown in Starfield? Alongside building your artifact collection in the Starfield main missions, during Into the Unknown, you'll unlock your first Power, the anti-gravity field.
It's also the first time you'll travel to The Eye and meet with Vladimir Sall to further your search for the artifacts. Before we get started, it's definitely worth a read of our guides to Status Effects and how to cure them and the best Starfield weapons.
Read on for our full walkthrough of the main story mission Into The Unknown in Starfield!
Starfield Into the Unknown walkthrough
To complete the Into the Unknown mission, you'll want to complete the following objectives:
Talk to Valdimir
Go to the first planet
Find the artifact
Go to the second planet
Find Andreja
Find the artifact
Add the artifacts to the collection
Talk to Matteo
Talk to Vladimir
Go to Procyon III
Investigate the source of the anomaly
Return to The Lodge
Use 'anti-gravity field' in front of Vladimir
Talk to Vladimir
There may be a lot of steps, but if you jump into our detailed descriptions below you'll be collecting your artifacts and gaining a new Power in no time.
1. Talk to Vladimir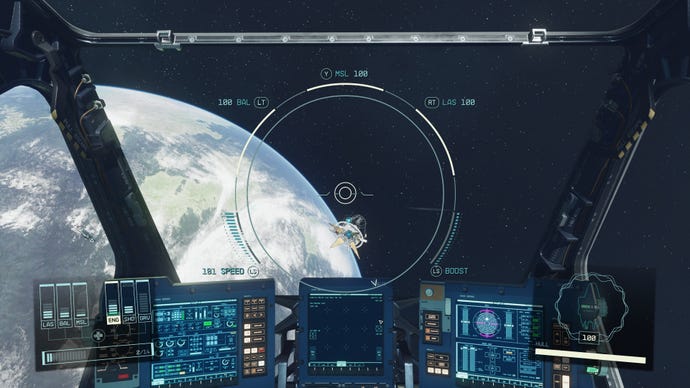 First up, the Starfield intergalactic travel for artifacts continues and this time you'll be traveling to The Eye orbiting around Jemison, Alpha Centauri. Fly close and dock when prompted.
Upon arrival at The Eye, travel down the hallway following the blue locator to meet with Vladimir Sall. He'll inform you he has leads on two artifacts and will give you two planet locations to travel to. They vary depending on your game, so we will refer to them as the first and second planet.
Vladimir will also ask you to find Andreja, a member of Constellation you haven't met yet. She'll appear on either planet, for us it was the second.
2. Go to the first planet
Fast travel in your main menu to the first planet. Here you'll find an abandoned outpost. Again, it depends on which planet you're on in relation to your playthrough as to what the location will be called. It also depends on the order you visit the planets to which artifact you'll find there. You'll need to visit both to progress any further regardless.
3. Find the artifact
For us, finding the artifact Zeta was first. At the abandoned outpost, you will descend through the map to find the rock with the artifact secured inside. We didn't have to fight anyone to get there. You'll need to equip your Cutter to cut away artifact Zeta from the rock before you can retrieve it for your inventory.
4. Go to the second planet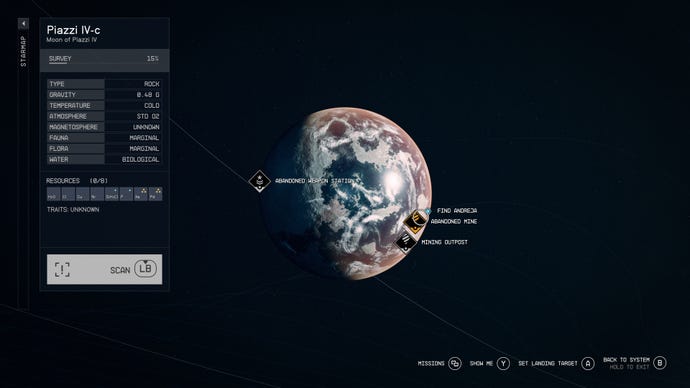 For our playthrough, the second planet was Piazzi IV-C where we found an abandoned mine. To reiterate once again, it depends what your planets are called as to what you'll find there, but the process is the same.
At the abandoned mine, head into the deep cave entrance marked by a blue locator.
5. Find Andreja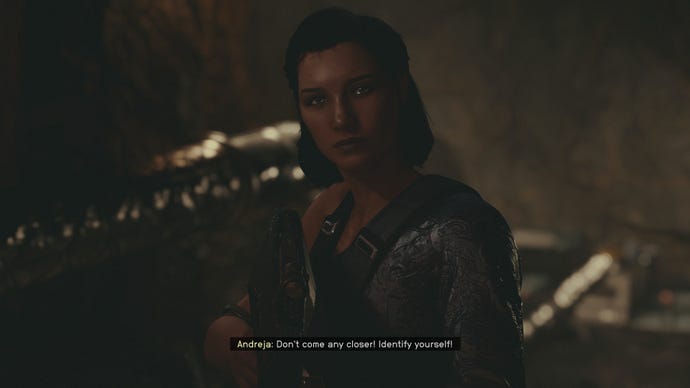 As you enter the deep cave, you'll come across Andreja fighting Va'ruun fanatics. Help her and ascend further into the cave system with her on your side.
6. Find the artifact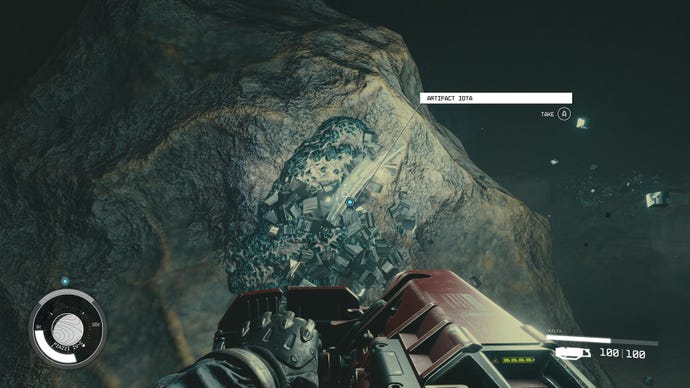 Next, you'll come across a computer that will allow you to recruit a robot companion. Listen carefully as if you activate the robot without following these steps, it will turn against you. Change the Friend/Foe setting to protect you.
There will be a series of Spacers to fight, so take your time and use cover to eliminate them. Then you can advance down the system until you come across artifact Iota lodged in a rock. Again, equip your Cutter to remove it from the rock and add it to your inventory.
7. Add the artifacts to the collection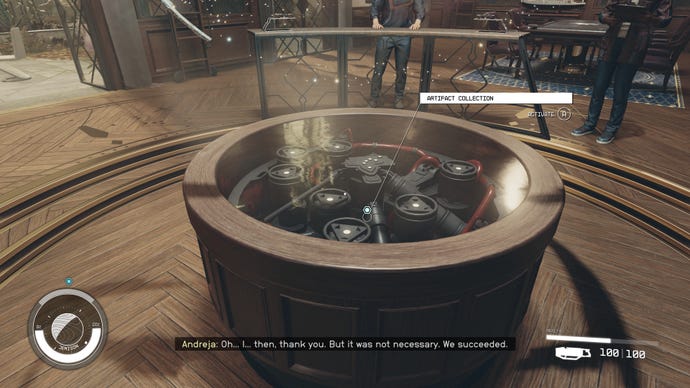 Head to The Lodge in New Atlantis, Jemison to add the two new artifacts to the collection.
8. Talk to Matteo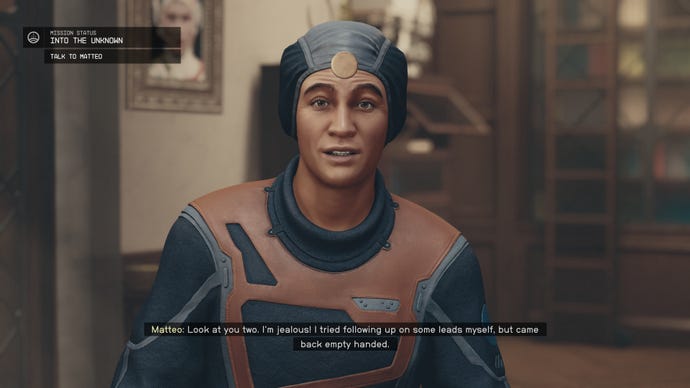 Matteo will be waiting to talk to you to ask you whether you believe more in dreams or science influencing the universe.
If you pick dreams, Sarah, Andreja, and other members of Constellation will love that and increase your reputation with them. If you pick science, Matteo will love it and will increase your reputation with him. If you choose neither, you won't gain reputation with anyone.
9. Talk to Vladimir
Into the Unknown continues here with another conversation with Vladimir. Alongside the artifacts, he wants you to investigate an anomaly on Procyon III.
10. Go to Procyon III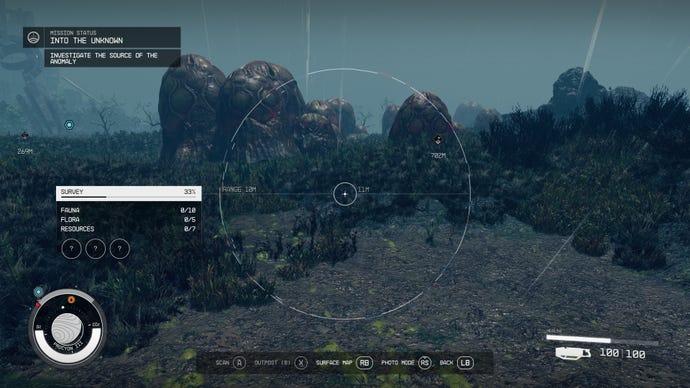 Fast travel to Procyon III in your main menu. Here you will want to land at the Scanner Anomaly Site and use the Cutter scanner to follow the distortions. The static distortions will lead you to the entrance of Temple Eta.
11. Investigate the source of the anomaly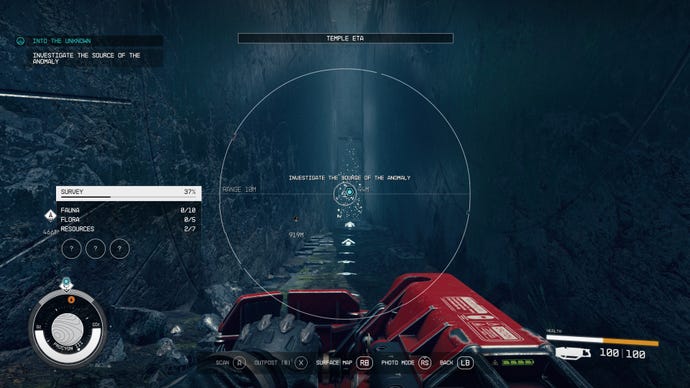 Inside Temple Eta, you will enter a puzzle. You will be given instructions on how to use float as you enter a field of zero gravity. There will be rings in front of you that will begin to spin as you enter the shining orb of light.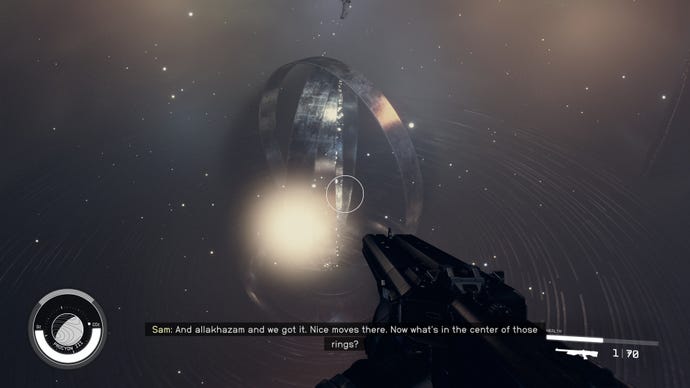 After the rings begin to spin, these shiny distortions will begin to appear in different parts of the Temple. You will need to float quickly through each orb to activate the next. The rings will begin to spin faster and you'll need to float faster to get to them.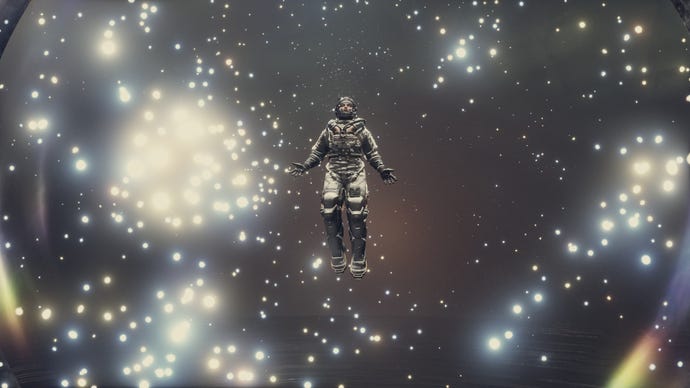 Eventually, the rings will stop and create a portal that you will want to float through to trigger a cutscene. Here, you will gain your first Power - the anti-gravity field.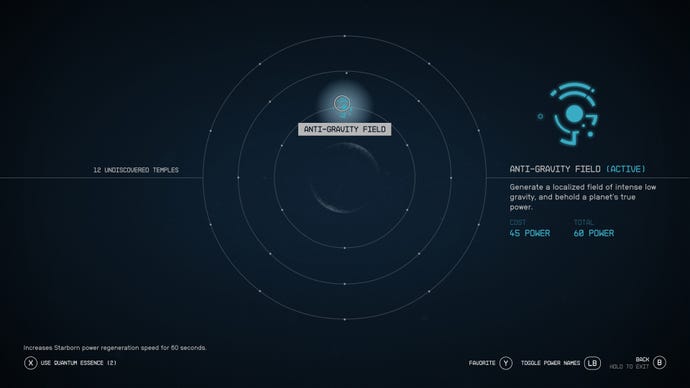 Head to your data menu, select Powers from the top of your circle, and equip the anti-gravity field. This is described as a localized field of low gravity that will behold a planet's true power. Essentially, it'll make nearby enemies float around you so you can shoot them a lot easier.
12. Return to The Lodge
Head back to The Lodge in New Atlantis, Jemison again to meet with Vladimir and the rest of Constellation.
13. Use "Anti-Gravity Field" in front of Vladimir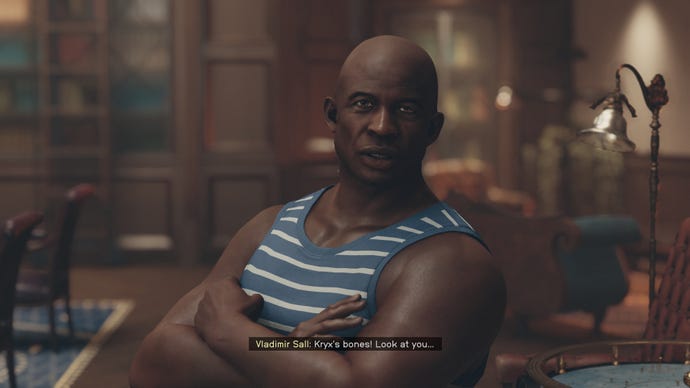 You will be prompted to use your anti-gravity field in front of Vladimir. As long as it's equipped using the steps above, you will be able to use your Power.
14. Talk to Vladimir
To finish the mission, speak with Vladimir one last time and listen to his musings on whether there's anomalies and temples for every artifact out there. He'll reward you with a lovely 9500 credits for all your hard work.
That marks the end of the Starfield Into the Unknown main mission. It will unlock Power From Beyond for more anomaly and temple discovery. It's a great moment to step back and make sure your affairs are in order, taking a look at your Skills, Traits, and Build.