STASIS Gets Free, Prettier Semi-Sequel Cayne
Hooray, high res support!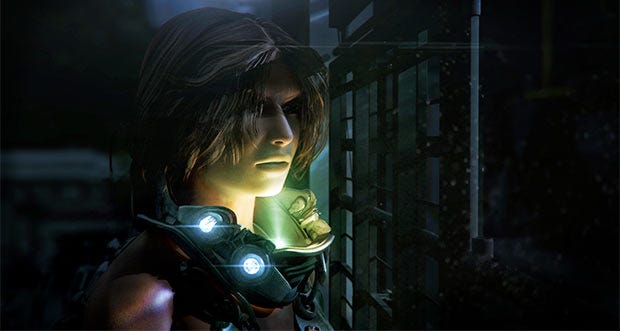 I thought Stasis [official site] was a mostly excellent gothic sci-fi pointer-clickerer, a few frustrating mid-game puzzles and its lack of support for high resolutions aside. My first world problems couldn't hold an eerily flickering candle to those faced by protagonist John Maracheck in his nightmarish bio-horror trek across a System Shockish spaceship, of course. Unsurprisingly, South African devs The Brotherhood are working on a follow-up. Surprisingly, it's going to be free. And also has full resolution support, which my monitor would be delighted about, in the event it somehow achieved sentience and didn't then decide to kill me.

Cayne is a 1.5 hour new STASIS chapter, and is apparently a self-contained side-story in the same universe. Given that the synopsis has quite a few thematic commonalities with the events of the first game, I'm presuming there will be some degree of crossover, however. Especially as they'd previously implied Cayne would be a prequel, although they seem to be avoiding saying that now. Here y'are, anyway.
"Mom-to-be, Hadley, has woken up in a medical facility after what she thought was a routine procedure. Taking control, the player explores and interacts with the environment, uses and combines items that are found to progress deeper into the world."
And here's a trailer too:
Now powered by Unity, we're promised "even more detailed graphics, environments and our new engine framework" for Cayne, which hopefully means both a sharper image and perhaps less frustrating puzzles, when it comes to those which require locating small parts of the screen.
The reason it's free is partly to act as ongoing promotion for STASIS, and partly as a showcase for a planned Kickstarter for The Brotherhood's second game proper. All we know about that so far is that it'll be another adventure game.
Cayne - and this new Kickstarter - is planned for release "towards the end of 2016". It'll be available a little earlier to folk who helped Kickstart STASIS. More details here.