Steam Charts: Nantucket Edition
Poetry in motions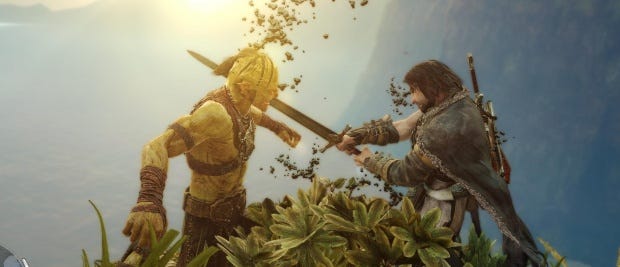 As we learnt last week, the Steam Summer Sale feels like the sort of thing that should enliven the charts. Nothing can enliven the charts...
Apart from me!
There was a old man from Dark Souls III
Whose First Flame expired its warranty
It was the last of the run
The series was done
Apart from of course the DLC
There was a young man called Talion
Who fought the cruel forces of Sauron
He invaded their premises
Earning his nemeses
Which all proved to be quite the carry-on
There was a young woman from Massachusetts
Whose shelter was rather abusive
When she finally escaped
She could build her own place
But the instructions were rather elusive
Choosing either Emily or Corvo
Players could use magic and crossbow
To find the Crown Killer
And choose if to kill 'er
Before thwarting the silly old Duke's coup
I thought this would be a bit of fun
But this conceit is starting to drag on
The rhymes are so forced
The levity divorced
And so far I'm only half done
The tale of 2B and 9S
Requires replaying over to excess
Few have the time
To see the game shine
But despite this it's been quite the success
While this notion at first seemed quite bijou
(Yes, a good word choice, merci beaucoup)
Dishonored's last line
Wasn't even a rhyme
I'm wishing I'd chosen to write haiku
A joke delivered once can be good fun
Written thrice can find laughs through repetition
But ten times it seems
No matter the themes
Becomes a war of attrition
You know, I thought this would save time
Knocking out lines that kinda rhyme
But without warning
It's taken all morning
And is about as fun as a war crime
Alice once coined the term Plunkbat [did not! -ed.]
It's really good fun to say "Plunkbat"
Try with me now
Shout it aloud
PLUNKBAT PLUNKBAT and PLUNKBAT!
Ok, no, I can't enliven the Steam Charts.