Steam to stop supporting Windows XP and Vista in 2019
RIP yr ancient PC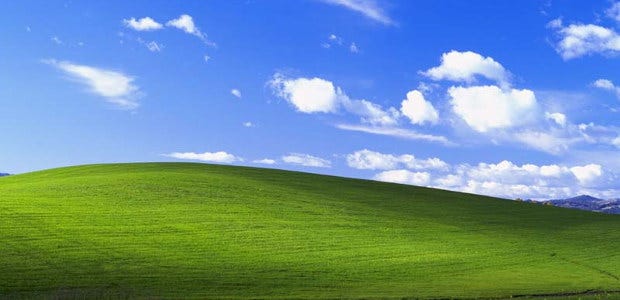 The Steam client will stop supporting Windows XP and Vista next year, Valve have announced, meaning it "will no longer run" on those ancient operating systems. Some of Steam's newer features won't work on them, Valve explain, so they're cutting 'em loose. If you want to keep on Steaming past January 1st, 2019, you'll need to upgrade to a newer version of Windows (or switch to Linux?). Public numbers show only a fraction of one percent of Steam users still using either, though this will suck for them. Valve's move is not surprising; Microsoft have long since stopped supporting either, and Blizzard already cut them off from their newer games too.
"The newest features in Steam rely on an embedded version of Google Chrome, which no longer functions on older versions of Windows," Valve say. "In addition, future versions of Steam will require Windows feature and security updates only present in Windows 7 and above."
Steam will run on XP and Vista until January 1st, then it won't. Some features, like the new Steam Chat, won't work before then either. After then, I suppose Offline Mode could let you still use Steam by avoiding updates, though it wouldn't have access to online features and you couldn't reinstall.
Microsoft released Windows XP in 2001 then Vista in 2006, and ended mainstream support and security updates for both years ago. If you use 'em, you're on your own, making them pretty unsafe to use on an online computer.
Valve's public survey results show that 0.22% of Steam users surveyed in May 2018 were on the 32-bit versions of Windows XP. Vista and XP x64 don't even show up, sitting somewhere below the 0.08% share of Windows 8.1.
Blizzard stopped supporting XP and Vista in World Of Warcraft and their newer games in 2017. EVE Online cut 'em off in 2016 as well. And fancy new games haven't worked on either in yonks. Steam is obviously a bit different to those, mind, as not just one game, it's a gateway to a store, the store's DRM - it can cut off someone's access to games that might otherwise still be happy to run on XP or Vista.