Steamy Simians: Gun Monkeys Steam-Bound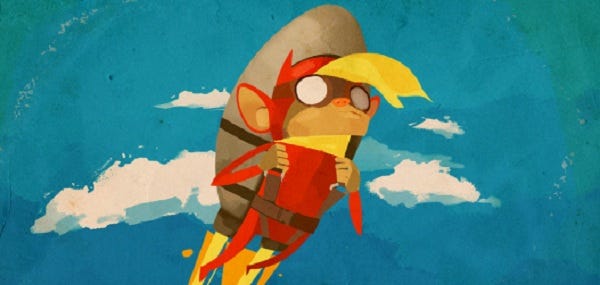 As Alec discovered during a conversation with Size Five's Dan Marshall, Gun Monkeys is a smaller project, punctuating the long development process required for The Swindle. It's also a simian-stuffed iteration of Gibbage and, in Dan Marshall's own words, "a game about wall-jumping and double-jumping, scuttling around the arena shooting each other". If that sounds like the sort of thing you'd enjoy, you may be pleased to hear that the game is coming to Steam, with a provisional release date of June 28th. There is a trailer below for those who wish to spend their morning watching monkey killing one another.
The website says that "the game will now come with a lovely secure login, and jam-packed with all sorts of Achievements, Leaderboards, Trading Cards and LOADS AND LOADS of stats and info about your own personalised squad of monkeys."
Mmmmm. Jam.