Intergalactic, Planty: The First Stellaris Species Pack
Planty, intergalactic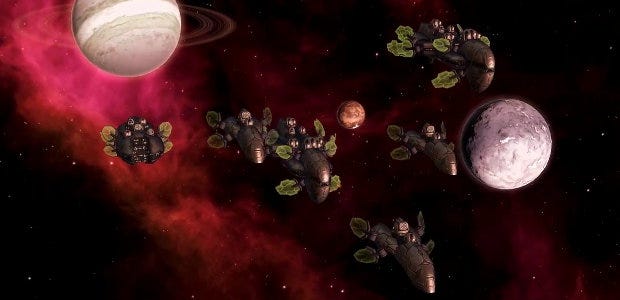 Plantoids will be the first new lifeforms added to Stellaris [official site] in a 'Species Pack', developers Paradox announced today. As is fairly typical for their grand strategy games, the pack will add unique portraits and models for a variety of plantpeople. It's not a huge deal but hey, if you've been waiting for word on actual expansions then you might like knowing Paradox are at least getting the DLC train rolling.
"The Species Pack will contain fifteen new portraits, an original cityscape backdrop, and stunning new ship models," Paradox say. That's all they have to say for now. You can have a wee peek at some of them in this trailer:
Those little planties will be sprouting in Stellaris on August 4th. Paradox haven't stated a price yet but these usually aren't more than a few quid.
Do remember that the Stellaris Steam Workshop has oodles of new player-made species for free still. Not to mention umpteen other mods - see some of our favourites.
Updates are still rolling to tweak and expand bits of Stellaris, but will they be enough to fix some pretty big problems? Maybe we'll need to look to proper expansions for that. We don't know when we might see the first of those, mind.