Tactical Intervention Pokes Its Head From Cover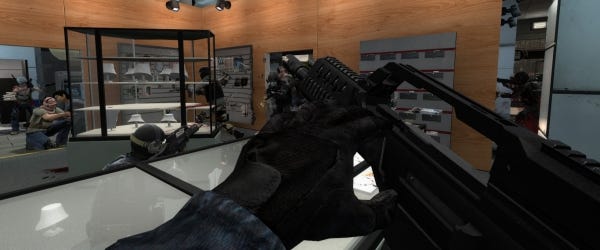 Counter-Strike co-creator Mihn Le left Valve a few years ago to work on his own interpretation of the CS formula, but he took something with him: he runs on Valve Time, that temporal twisting that people experience in the presence of all those Steam servers. For years and years I've been hearing about his free-to-play Terrorist vs Swat team game Tactical Intervention, and it finally looks like it's breaking loose in 2012. The American launch of the game will be in Spring 2012, with closed beta testing in March. There's even a new teaser trailer, showing rappelling!

I have a fair bit of interest: Valve's treatment of CS has been very conservative, which is unsurprising given it's their biggest game, and any changes are met with a terrifying amount of focus. But Tactical Intervention has rappelling, attack dogs and highway chases, and the sneaky beta footage looks entertainingly shonky. The hostage animation there cracked me up. When it arrives in Europe, I'll be up for a few games.