The Last Of Us show teases the rest of the first season with its Weeks Ahead trailer
What else is to come for the Mushroom Kingdom?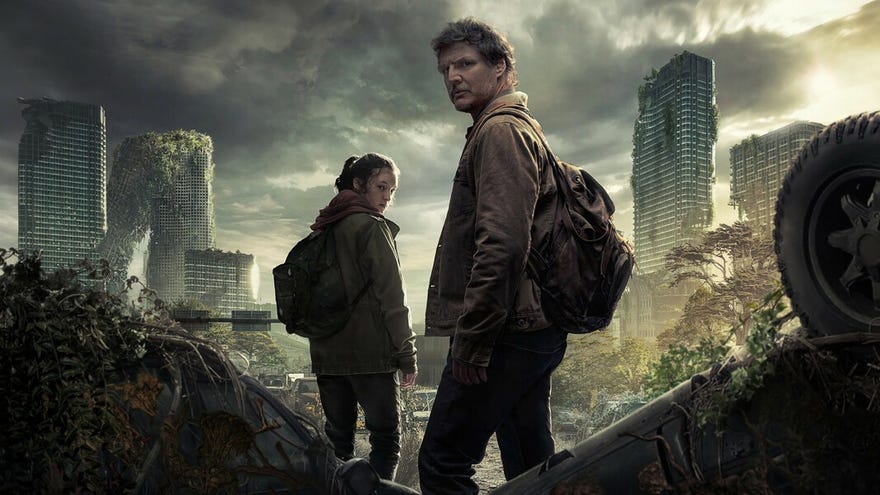 HBO's TV adaptation of fungal post-apocalyptic funfest The Last Of Us debuted on streaming services on both sides of the Atlantic over the past few days, and now a follow-up trailer shows what's coming for the rest of the show's first season. It has plenty of cordyceps-infected baddies, gritty human drama, and Pedro Pascal being Pedro Pascal. You can watch the Weeks Ahead trailer below, and wonder where The Mandalorian's left his helmet again.
We can safely assume that the show will play out much like the story of the games, and Ellie seems to be heading for a similar fate to the one she met in the 2013 PlayStation 3 original. Just with live-action, rather than lots of crouching behind objects and sneaking. Critics seem to be lapping up Naughty Dog's sci-fi survival story now that it's not interactive, though. The BBC called it "the best video game adaptation ever", while The Guardian reckoned it was a "perfect" translation of our favourite medium for television.
I haven't watched The Last Of Us yet, as I've still not finished the first game. I think that's probably the right way round to experience them – game first, then TV show. In this time-starved world we find ourselves in, Katharine had to wonder about the same thing and asked as much yesterday. The Last Of Us isn't even the only show based on games that's made its way to telly, although it might not fare as poorly as Netflix's take on Resident Evil and get cancelled after just one season. I'm still holding out hope that Amazon's Kyle MacLachlan-starring Fallout adaptation turns out to be good.
You can stream The Last Of Us on HBO in the US and on Sky Atlantic via Now TV in the UK. Or, y'know, you could wait to play the game when it launches for PC on Steam and the Epic Games Store on March 3rd, priced at £50/$60/€60.