The Mighty Quest For Epic Loot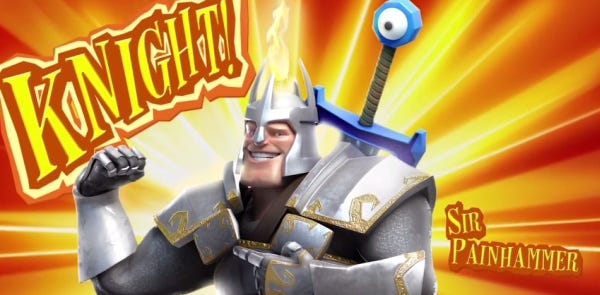 Gosh, Ubisoft likes releasing trailers. Here's the seventy-ninety-billionth for The Mighty Quest For Epic Loot - the irony-rich game that will walk a tightrope over the precipice of free-to-play. As ever for this game, the trailer is extremely well made, and a little over-confident.
The concept of course looks great - the castle doctrine writ large, in actual castles. You set up trap-laden routes for others to attempt to break through, and of course attempt to break through those of others. The massive risk here is whether its raised eyebrow and genre-poking will succeed, or horribly backfire. Describing the inevitable "Founders Program" - where one pays for a free game - as offering "Double Original Opulencian", in a game set in Opulencia, is funny right now, but could end up looking pretty awful should the game be a gouge. Obviously we don't know yet, and rather hope that it'll prove an exception.
And honestly, it looks pretty decent.