The Name Of A Videogame: Megabyte Punch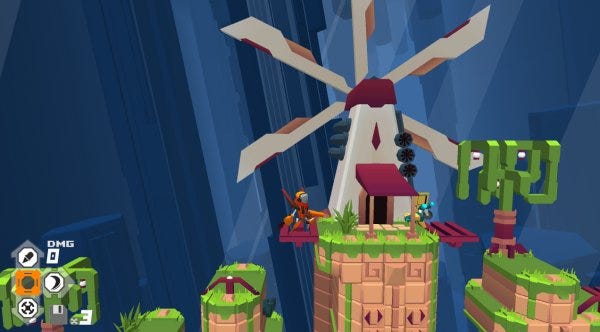 Reptile Games send word that they're working on "a customizable fighting/beat 'em up game", and would really like us to have a look. Let's take a look, shall we? You know, just to be polite. It's called Megabtye Punch, which suggests it might just be a videogame. There's some footage below, which allows us to see that it's all a bit Super Smash Bros, with a colourful slab of platforming whirling before your eyes at surprising speed. They go into quite some detail about how the fighting works, but what about that "customizable" notion? Well, you build your own character. Impressive, eh? Impressive.
There's a demo over on Desura.