The Post Where I Notice SimCity's "Clumph" Noise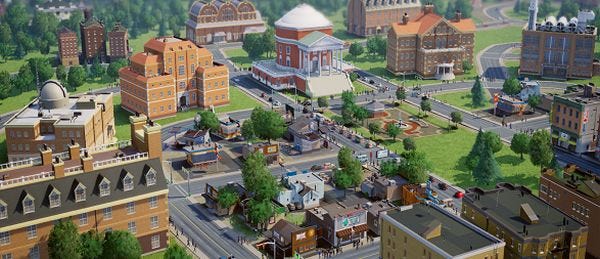 Would you want to see SimCity's creative director showing you some of what the latest city-tinkering sandbox can do? No? Oh. Well, for you I've posted an alternative viewing material beneath the click. For me, though, with my keen interest in the ways of the simulated metropolis, there's a video of best-named-developer, Ocean Quigley, doing his thing in the "ultimate construction set" of options that SimCity provides.
Clearly the ultimatest thing about it is the "clumph" noise on placing a building. Everything else in the game rests on that effect.


Via The Infinite News Node of VG247.
Alternative viewing:
See? These beneath cut bits are informative and provide surprise education possibilities.