The Repopulation Still Not Quite Ready For Populating
Wanna repopulate?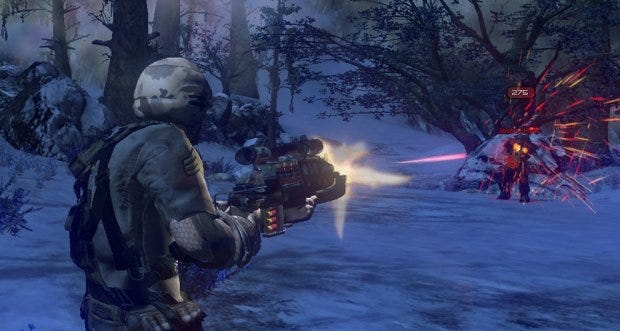 No, sci-fi sandbox MMO The Repopulation is not out yet, it's still in its alpha stage of development - which you can apply for here - but it has released a video with a bunch more game footage, which you can see below. We've been keeping an eye on this game for a while now, not least because it promises some freeform MMORPGing. The tri-faction PvP structure allows players to join a third faction which they can use to form "rogue nations", complete with player built structures, and even player-owned cities. I will be fascinated to see how (and if) this works out.
Anyway, take a look at the trailer because the game is starting to look pretty handsome.