The Walking Dead: A New Frontier will start with 2 eps
Begins next month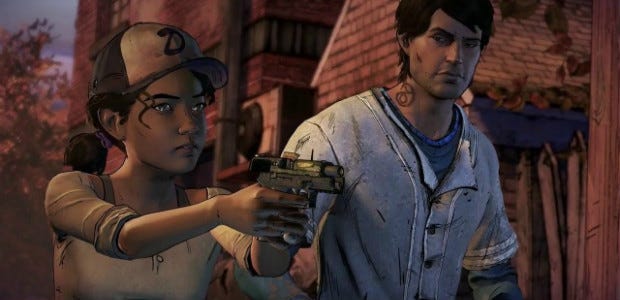 The third season of Telltale's The Walking Dead is coming soon, and it'll be premiering with two episodes instead of the usual one. The Walking Dead: The Telltale Series - A New Frontier [official site] will continue to follow Clementine, who featured prominently in season one, and was the main character of season two.
New to Telltale's The Walking Dead is Javier. Javier is a young Spanish man who only wants to keep his family safe, but in a world inhabited by the living dead that's easier said than done. Javier and Clementine's fates will intertwine, and choices from the past can come back to help or haunt you. I reckon there'll be quite a bit of haunting going on.
The Walking Dead: A New Frontier is meant to be enjoyed by both those who are new to Telltale's The Walking Dead and those that have played the first two seasons. Players new to the story can play using a pre-configured string of choices from the past, and if you've played either or both of seasons one and two you can either configure your backstory yourself or import previous save files.
The Walking Dead: A New Frontier will start December 20 on Steam and other digital retailers. You can get it now on Steam for £17.09/20,69€/$22.49 which is 10% of MSRP.