The Walking Dead: The Final Season rises again in January
It's not a zombie, it's just... back from the dead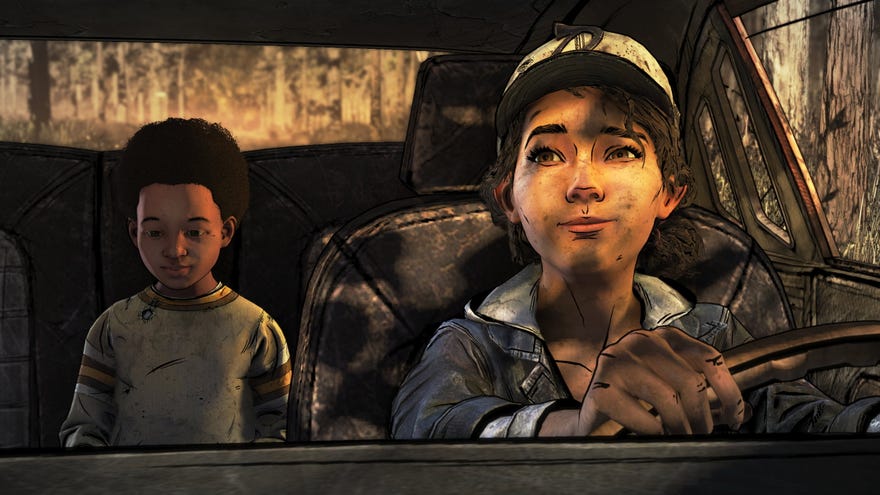 The third episode of The Walking Dead: The Final Season will finally arrive on January 15th, 2019, Skybound Games have announced. Episode three, 'Broken Toys', was initially due to launch on November 6th but it was somewhat held up by developers Telltale Games shutting down and all. Skybound, the owners of The Walking Dead, have rounded up some former Telltale folks under their own games division to finish the four-episode finale, and now they're rolling again.
Skybound had said they'd try to get former Telltale folks to work on the rest of the series, and now they've got "more than forty" onboard - still working out the Telltale office, even. The first episode credits ninety-odd Telltale staff, plus extra contracts and localisation folks and whatnot, so forty is a fair chunk but a fair way short of the original team (which is understandable, given they were all suddenly scrambling to find new jobs with no idea that anyone would pick the season back up). Apparently they're being called the 'Still Not Bitten' team, a cute reference to Clem proving yonks ago that she wasn't a gonner.
While The Final Season is now sold on consoles again, after being pulled from sale as Telltale collapsed, the PC version hasn't returned to sale on Steam and GOG yet. Those other games Telltale games pulled from Steam haven't returned there either, though they are still curiously sold on GOG.
The announcement came during the Kinda Funny Games Showcase on Saturday, with this recap trailer: