The Walking Dead Season 2 Episode 4 Trailer 1
Somebody will get killed, presumably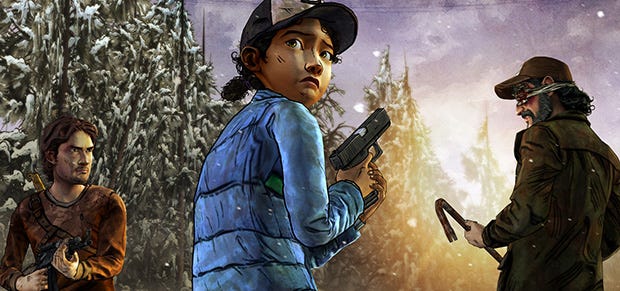 I've only played the first two episodes of season one of The Walking Dead, before one of Telltale's notorious savegame corruption bugs cost me my progress, so I'm the worst person in the world to even watch this trailer for episode 4 of season 2, let alone write about it. YOU THINK THAT'S GONNA STOP ME, PUNK?

Spoilers, obviously:
That's out next Tuesday.
I might get around to doing both seasons in one big run once S2 wraps up. I'm much more keen to hear whether there'll be another season of The Wolf Among Us.
Now unfortunately I need to go, leaving this as perhaps the shortest RPS post in years, because my daughter has just stuck a poisonous flower in her gob. Parenthood and trailer-posting: it just doesn't work.