The Witcher 3: Hearts Of Stone Expansion Now Out
Ready for more Geralt?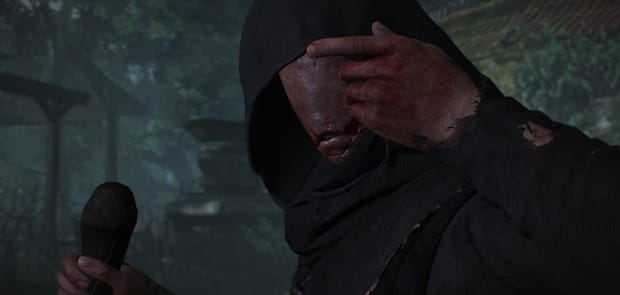 The Witcher III: Hearts of Stone [official site], the game's first major story expansion, is out now. Hearts of Stone adds a new 10-hour quest involving Geralt and The Wild Hunt's Olgierd von Everec. According to our review, it "shows just about every other company how it's done," which is high praise from Richard Cobbett, a man who has played all games.
I have not played all games, nor all The Witcher games, nor more than seven-ish hours of The Witcher 3: Wild Hunt. In some ways, however, this makes this expansion a more appealing prospect: if you don't have a suitable save game ready, Hearts of Stone "offers a custom New Game mode that switches off the main storyline quests, but boosts you to Level 32 and gives you lots of nice gear." That means I could start immediately on the expansion, and though I imagine parts of it would be lost on me, the ten-hour length means I'm more likely to be able to play it, appreciate The Witcher's strengths, and achieve some closure from it without without needing to devote months.
Though Hearts of Stone is apparently content-rich, it focuses on adding story and quests rather than mechanics or new continents. Those duties instead fall to the next expansion, due 2016, which is said to be much more ambitious.
Hearts of Stone is available from all the places Wild Hunt is and costs £8/$10.