Three-Way: PlanetSide 2 Footage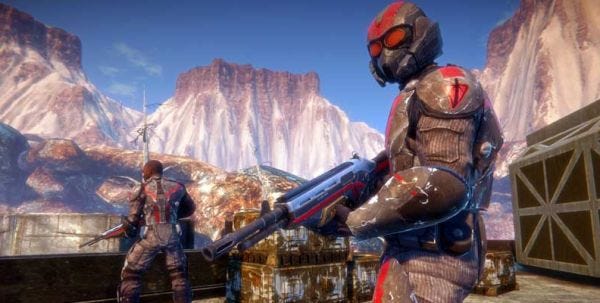 Probably the most sizable amount of PlanetSide 2 footage appears in the video below, intercut with team members explaining why the game is going to be so brills. But I suspect they may be biased. However, if it can be more PlanetSide, spruced up, and with a larger player-base, then yes, there's a good chance it will be. You can also see the design aesthetics of the three factions, should that slice your cake.
This news obviously comes via PlanetSide Universe, who spotted that Chinese co-developers The9 have added the video to their site. But in what is always an agonisingly stupid decision, they've chosen to present the promotional advert for their game in such a way that no one else can embed it. All developers and publishers: think. Fortunately, a PSU user has nabbed it and put it on YouTube, unfortunately losing some quality along the way, which you can see below. Or watch the original here.
Hopefully Sony will whir up their PR machine and get some nice high-def versions of the trailer out there soon enough.