Trans-Lunar: Kerbal Space Program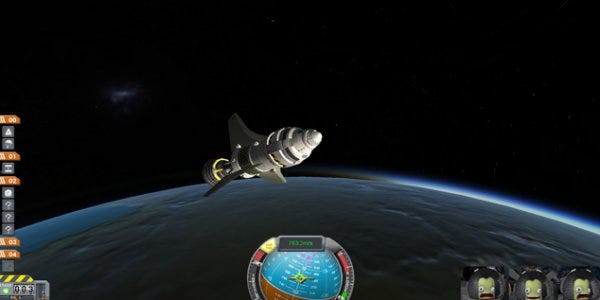 Watching the final shuttle launch last week had me thinking about how I would have to look for a game about managing a space program, so that I could post relevantly here on RPS. I never got around to looking for one, but it turned up in my inbox from a dozen sources anyway. The game is called Kerbal Space Program and it's about building rockets (in a Spore-like rocket-building editor) and trying to get aliens called "Kerbals" into space. The game comes with a full SDK and even though it's only been out for a few weeks, people are already modding in new bits and pieces to play with. Right now the game features a host of rocket-building systems, along with a 600km planet to try and get into orbit from. Try being the significant part of that sentence: because failure is part of the fun. Long term, the team are planning moon landings, bases on other worlds, and a detailed astronaut recruitment and training management subgame. It's certainly promising stuff.
You can download it, and also watch amusing illustrative videos below.