Trigger-Happy Holidays From Bulletstorm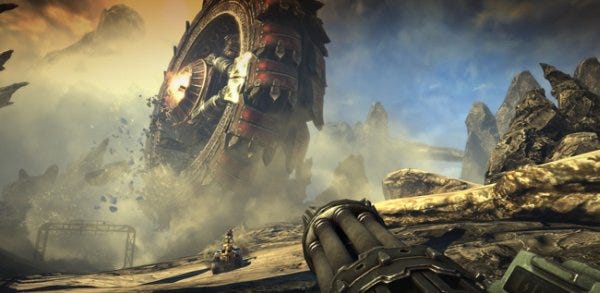 I've just realised that Bulletstorm's above killer robot wheel might in fact have merely detached from an even bigger killer robot truck. Wouldn't that be amazing? People Can Fly, feel free to drop me a job offer. I expect at least £5,000 per year plus unlimited access to the coffee machine. Also, I want the job title of Ludographer. You see, Ludo is ancient Greek for "play", and "grapher" is ancient Greek for somebody who works with 3D graphics engines. Look, I'm even posting your funny little Happy Holidays video. I quite like it. It reminds me of Serious Sam.

Man, I have a happy memory of losing an entire sweltering summer night to Serious Sam. Which is about as gay-sounding a sentence as I've ever written.