Turned: Wurm Online's Expansion Plans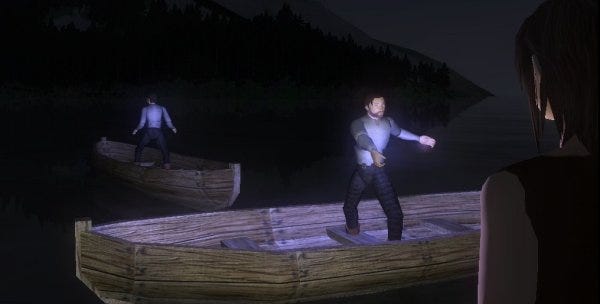 To be honest, I don't know all that much about Wurm Online, other than some people of my acquaintance are obsessed with it. One of the things the obsessed said was that really it needed more non-PvP support, and that seems to be what's happening. The Wurm team have sent word that they are launching "a second server in its Non-PvP Freedom series. This new land, called Deliverance, is smaller than Independence, and is a gentler land ideal for the new explorer."
Sounds ideal. However it is still the intention of Rolf, Wurm's creator-overlord, to make the game about combat, as they explain: "Wurm Online will be launching a new combative server strain called Epic, probably in October. Rolf, Wurm's creator, is keeping the details of the new servers close to his chest, but he has been working for a long time to make these a very special game." Epic wars will, apparently, be another option alongside the hefty crafting and landscaping options. There's a trailer of some of the latest stuff below.



Boats! Or are they ships? How can we tell? We'd need to get a range of vessels and test them. The only way to work it out is see where they cross over from shipdom into boatdom, and you work that out with the following rule: you can get a boat on board a ship, but you can't get a ship on board a boat.
Hmm.