Valorant Servers Offline - When are they back up?
All the latest information on periods of maintenance downtime or server issues.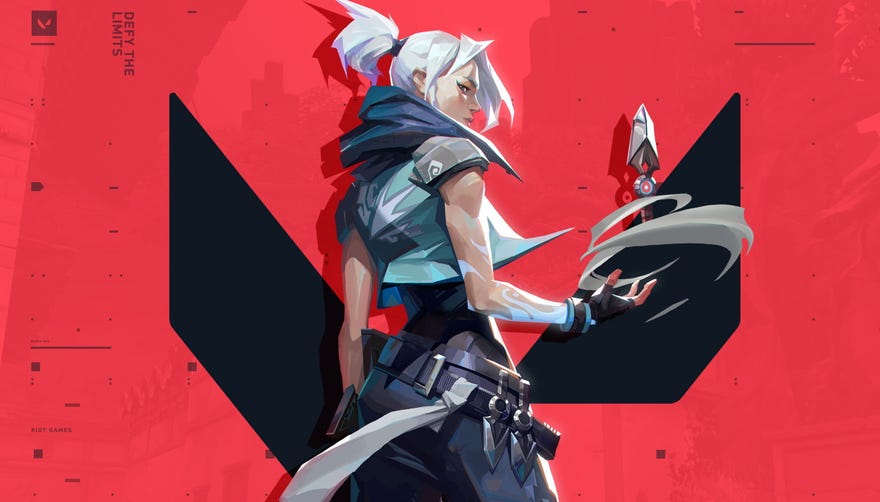 Valorant's servers go offline for maintenance, hotfixes, and big patches. On this page we'll round up all the latest on when Riot is planning to take the game's servers offline for an extended period and when the game's servers are likely to come back online.
You'll find all the recent information at the top of this page, with archived maintenance announcements below it.
Valorant: When are the servers back up?
July 9th MAINTENANCE
The servers are currently down for scheduled maintenance. Expect them to be back online for around 7:00pm BST. So that's 2:00pm EST and 11:00am PST.
Ranked Launch UPDATE #1
Riot's launching Ranked very soon, here's the announcement!
Original Post Below
At the time of writing (June 24th) we're expecting the servers to go down sometime this week for patch 1.02 and the long anticipated arrival of Ranked Mode. Stay tuned for further updates!
June 8th SERVERS DOWN
So, it turns out servers for many regions are down right now. Riot Ziegler tweeted out that Riot's working on a fix and will have things back online as soon as possible.
"We're aware many regions are down at the current time. We're fixing it as fast as possible. Hang tight will update you when we have a fix."
We'll pop an update in here as soon as we know more, stay tuned!
June 2nd SERVER ISSUES
Valorant's EU servers are down for emergency maintenance, while NA/LATAM/BR/AP are running into issues around game starts.
According to a tweet from Riot EU's servers should be up and running within the hour, so that's around 5:20pm BST.
No word on the dodgy game starts, but expect those to be fixed within an hour or so too.
June 1st Announcement
We've put together a page on what time Valorant's launching for multiple regions, but the short answer is 8:00am EST!
LAUNCHING —In 12 hours - Korea, Japan, and most of Asia-PacificIn 18 hours - Europe, Turkey, MENA, Russia, and CIS countriesIn 25 hours - North America, Latin America, and South AmericaEPISODE 1: IGNITION. pic.twitter.com/mXmXw86zRQ

VALORANT (@PlayVALORANT) June 1, 2020
Expect the servers to be online at this time, but they're going to be working overtime as players flood in. Hopefully they'll cope just fine, but don't be surprised if they experience a few hitches on the day.
A new map, plenty of tweaks, and a new agent called Reyna is arriving with its release. Keep an eye on the site for continued coverage!
May 21st Announcement
Riot announced it's officially launching Valorant on June 2nd.
This means the servers will be going down on May 28th and will come back online on June 2nd.
Riot hasn't announced details on exact timing just yet, but we'll update this page as soon as we know more.
Expect tonnes of new content to drop alongside its launch, so be sure to keep an eye on the site for continued Valorant coverage!
May 18th Announcement
On May 19th, servers in NA/Brazil/LATAM will go offline at 4:30AM PT and are scheduled to be back by 10:00AM PT.
On May 20th, servers in KR will be down at 4:30AM KST and will be back up by 10:00AM KST.
Tomorrow, May 19, at 4:30AM PT, NA/Brazil/LATAM will go offline for some server maintenance. Back up at 10AM PT.On May 20, KR will be down at at 4:30AM KST (local time) for the same maintenance, back up at 10AM KST.

VALORANT (@PlayVALORANT) May 19, 2020
Currently there aren't any further details on what's arriving with the patch, but we imagine it's simply making sure the servers are in good shape. Perhaps even preparing them for a bigger update in the near future...
May 12th Announcement
Valorant's servers will be going offline for ALL regions on May 12th or May 13th depending on where you are in the world.
Queues will go down for those in NA/BR/LATAM regions at 4:30am PT, but they'll be back online at 10:00am PT.
Those in KR will have queues go down at 12:00pm PT, with servers back online at 5:30pm PT.
Finally, those in EU won't be able to queue from 6:30pm PT (2:30am BST), but everything will be back up and running by 12:00am PT (8:00am BST).
Patch Notes: Lots of changes here, we're talking gun mechanics, agent tweaks and more!
April 29th Announcement:
Valorant's latest update is being split between EU and NA, which means both servers will be offline at times that shouldn't impact the majority of players in those regions.
On May 1st, EU servers will be taken offline for 6 hours. Things will shut down from 3:30am CEST. The servers are scheduled to come back online at 9:30am CEST.
On April 30th, NA servers will be down from 4:30am PT. They will likely be back online by 10:00am PT.
Tomorrow were deploying a hotfix patch to address some exploits, fix two bugs, and revert the headshot sound.NAs patch hits April 30 @ 4:30AM PT, back up @ 10AM PT.EUs patch hits April 31 @ 3:30AM CEST, back up at 9:30AM CEST.If all goes well after this... maybe ranked.

VALORANT (@PlayVALORANT) April 30, 2020
We meant May 1 for EU. The letters are close together.

VALORANT (@PlayVALORANT) April 30, 2020
As it's still in closed beta, the contents of the update are slim, but important. Here's what's changing:
Fix exploits.
Revert headshot sound.
Fix two bugs.
It's important to note that these small hotfixes aren't indicative of the update cadence Valorant will be home to once it's fully launched. There will likely be much larger content drops, fixes, and updates with a proper server maintenance schedule.
As soon as we hear any more maintenance or server news we'll update this page immediately. Keep this page bookmarked for all the latest!
April 28th Announcement
Riot dropped its biggest patch for Valorant to date which went live on April 29th for both EU and NA.
New patch incoming! EU matchmaking+servers go down at 3:30AM CEST on April 29 (local time), back up around 9AM CEST.Also on April 29 (local time), NA matchmaking+servers start going down at 4:30AM PT. Back up at 10AM PT.Ranked will be on when everything is stable. pic.twitter.com/jIWMIZ158K

VALORANT (@PlayVALORANT) April 28, 2020
Want to see specific details of the patch? Read about them here: https://t.co/Yu8IdTLl81

VALORANT (@PlayVALORANT) April 28, 2020
The patch introduced tonnes of quality of life fixes, UI tweaks, some character model improvements, ability adjustments and more. The list is exhaustive, so make sure you head on over to its official page to have a scan through if you're interested.
If you're after more Valorant content, then make sure you have a look at your Best Agents and Best Guns pages to quickly level up your game. For something a little more in-depth, our How to improve your aim and Best mouse DPI and sensitivity settings pages should make for a useful read. They might require a bit of effort, but the benefits you'll reap in the long run are more than worth it.