Former Valve artist's portfolio includes mystery co-op fantasy game, rad female TF2 characters
Rad ladies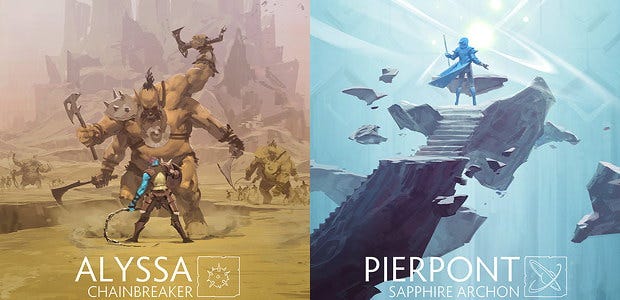 Valve Software might possibly be making a cooperative fantasy game, or have at one time worked on, or thought about making, or doodled some ideas for one. This revelation comes from concept art in the portfolio of former Valve artist Drew Wolf. "The project was a fantasy adventure game centered around cooperative combat and driven by story," he says, though he doesn't explicitly say the character sketches were for Valve, simply referring it as an "internal R&D project". So maybe it maybe it never got beyond the R&D stage, maybe it wasn't even for Valve, or maybe it'll be Valve's next game.
The point is: oh hot damn, Wolf also drew some ace concepts for female Team Fortress 2 characters, come look at these.
Let's go.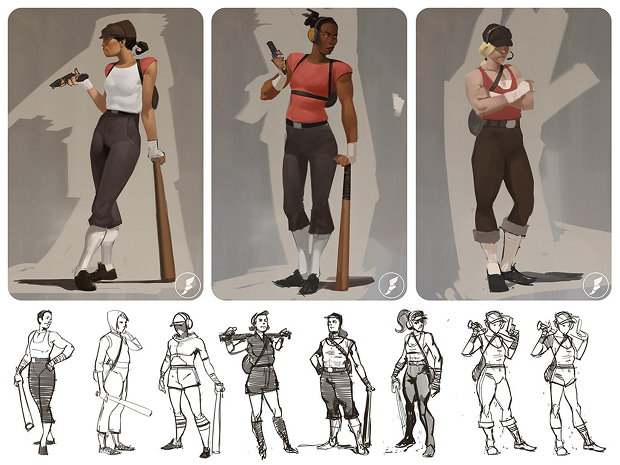 With the cigars, yes.
Do check out the rest in Wolf's ArtStation portfolio. He said these were from "An internal pitch project aimed to bring female characters to the cast of Team Fortress 2."
Oh, that fantasy game? Over the weekend, Eurogamer pointed out character designs in Wolf's portfolio. Wolf explained his role in it:
"Development of these characters started with a round of loose sketches. The goal was to present as many groups of four adventures as possible in order to establish a diverse cast of archetypal characters. After discussion and feedback the group was paired down to ten characters. They would become the projects main characters."
Once the characters were settled, he drew 'mood sketches' to give a sense of characters and the world, which "helped convey the direction quickly and facilitate creative discussion for each character."
His portfolio also has creature concept art from the same R&D project.
Was it even for Valve? Dunno. And if so, did it ever get past the R&D stage? Dunno.
Though Valve aren't releasing much these days, they do seem to still be poking at things. Valve's last full game was Dota 2, which launched in 2013. The only new game we know for certain they're working on is Artifact, a Dota spin-off card game. Concept art for a space game out Valve was floating around years ago, though we've not seen or heard much from that in a while. My fingers are crossed that they've switched to an Inner Space game bearing the tagline "Now you're thinking with sphincters."
It feels like the main way we hear about Valve's plans these days is through leaks.