Wada Way To Go: Square Enix Loses Money & Its Boss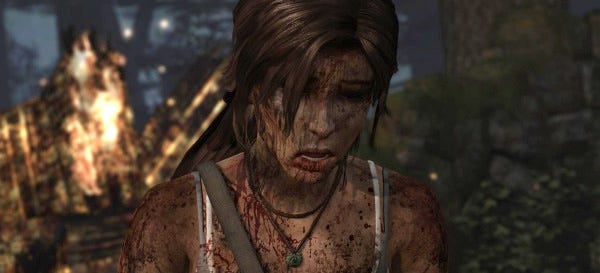 It's a bad day for Square Enix, latter-day publisher of Tomb Raider, Hitman, Deus Ex and Thief, as well as those dreary Final Fantasy things. Citing "slow sales of major console games" as well as uninspiring business from its arcade machine arm, it's admitted that its recent monies "substantially fall below its plan" and its president Yoichi Wada has fallen on his sword as a result.

Indeed, the publisher is bracing itself for "extraordinary loss" of 13 billion yen, which I think equates to around $138 million. Prior to today's reveal, it was expecting a 3.5 billion yen profit. Something went horribly wrong, then.
Part of the loss, though, is also due to "major reforms and restructuring in its development policy, organizational structure, some business models, and others." Let's hope a minimum of jobs are lost and projects cancelled. IS THIEF OK? PLEASE, IS THIEF OK?
Things are so grim that Square President Yoichi Wada has handed his notice in after the publisher revealed its woes. This is likely more than an unfortunate blip, then. Square's board will hold elections in June, with Representative director Yosuke Matsuda expected to take on Wada's abandoned mantle.
While Square has been making massive efforts in the west, with Deus Ex: HUman Revolution, Hitman Absolution and Tomb Raider, the retail results of at least the second two two of these expensive-lookin' projects perhaps hasn't been quite as spectacular as they'd hoped. We have limited information to go on at this stage, but Tomb Raider getting itself knocked off the number one spot in the UK charts after just two weeks by the newly-released Gears of War: Subtitle, a game which apparently sold just a quarter of what its predecessor Gears 3 did in its first week, doesn't look like too much of a good sign.
Well, onwards, upwards, new console generationwards, I guess. Many onlookers blame the slow arrival of PS4 and Xbox Whatever for why publishers are struggling lately, but I suspect the increasingly dead high streets of Britain suggest there's a lot more to it than that. Best of luck to all affected.
Here's the full financial statement, if you're interested.