Wait For The Drop: The Official Far Cry 3 Trailer Is Here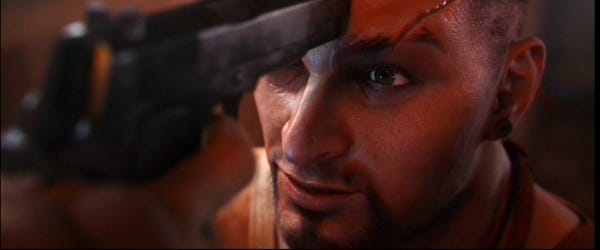 This is the 'official' version of the Far Cry 3 trailer, which is almost exactly the same as the one that leaked earlier on today. I actually felt bad about linking to that one, but we're all about disclosure here at RPS: whether you're Ubisoft or John Walker, we'll get to the heart of the story, no matter what. So, tell us Ubisoft: why did the leaked trailer have a Sept 6 release date when this one says Sept the 7th?
The answer: dubstep. Enjoy the trailer, now you can see it without criminalising yourself. Those that looked at it when we initially linked to it, you're in biiiig trouble.