Water Works Well: SimCity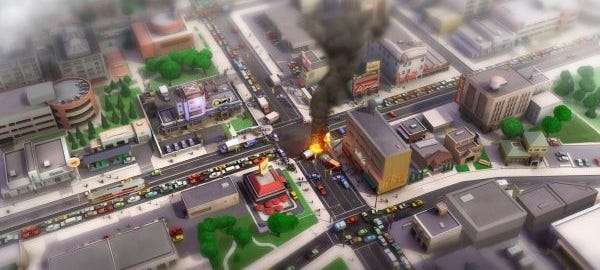 SimCity wants to you show you its fluids, pumping around the place, most of them good for your thirst but some of them riddled with germs. Since my first trip to the beach as a nipper, fashioning a cathedral of sand and shell, I've always enjoyed building things, but now that I'm a withered husk of a man who is more likely to be found propping up a bar than lazing on a beach, it takes more than the promise of a construction set to grab my attention. I was surprised and delighted when I saw that today's SimCity is a simulation driven from the ground up, tracking tiny people to their jobs, creating traffic jams and the spread of illness through the movement of simulated agents rather than some laws of certain averages. This video shows how that will impact on water distribution.
I don't think I'll need the ability to send natural disasters tearing through Adamopolis. With this style of simulation, it's only matter of time before I strive for the beautiful perfection of a complex machine and then break everything.