What are we all playing this weekend?
WELL?
Hullo there! Happy May Day Bank Holiday Weekend, gang. Or to translate that into International English: we won't be here on Monday cos it's a holiday. I always remember this as a day to visit the seaside, splashing about and eating half a pint of vinegar-soaked cockles. Perhaps your plans are more glamorous, or involve more video games.
What are you playing this weekend? Here's what we're clicking on!
Alec:
In my newly self-appointed role of 'Senior Editor Of Going On To Spend A Ridiculous Amount Of Time Playing Games RPS Was Initially Somewhat Underwhelmed By', my indoor time will be split between
BattleTech
and
Frostpunk
, two games that I ultimately love in spite of great flaws. I also expect to spend a lot of time staring at this Necromunda set I just bought and wondering when the hell I'll get a chance to assemble and paint two-dozen 90s-styled cyberpunks.
Alice:
If the weather's any good, oh baby I am on that beach. I spent the other weekend on the warm rocks atop a sea stack, listening to the waves crashing against the base, and I want that to be my life. Of course I shall also be playing Isaac.
The new secret character
is a lovely little skeleton haunted by its own ghost, switching between melee and ranged forms with lots of fun little movement tricks to exploit and a good whack of damage - well worth the hour of repeating an irritating secret challenge to unlock it.
Brendan:
Over the weekend I will play all of the following games to completion: Frostpunk, BattleTech,
Ni No Kuni II
, God of War,
The Swords of Ditto
, and
Thrones of Britannia
. I will not lie on my floor staring at the ceiling in an unshakeable attack of over-stimulated paralysis, and if you think I will, you're wrong.
Graham:
Graham has been fired.
John:
John has also been fired.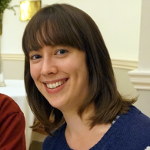 Katharine:
Family commitments up in The Big Smoke means I'll be swapping Frostpunk for
Fe
on my Switch this bank holiday weekend. I'm sort of enjoying it, but I do wish Fe's little fox dude was as nice to handle as lovely Madeline from
Celeste
, which I also completed this week. Still, it will be a nice change from watching everyone freeze to death in Frostpunk. Let's just hope they don't find out I've visited real life London, where everything definitely isn't a freezing cesspit of grumbling malcontents. Oh wait...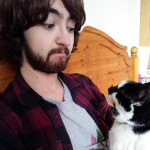 Matt:
Beat Saber
is every bit as brill as I'd hoped it would be, so I'll be playing a fair chunk of that.
I've also re-downloaded Battlefield 1, because a) I've got a new PC and I thought the explosions would probably look good now, and b) some of the DLC is free at the moment. I'll probably dip into some Warm(ode) Plunkbat, too.
Matthew:
I'm going to watch a play about a child murderer, so I'll probably cheer myself up afterwards with some Frostpunk. Or should that be the other way round?
But you, dearest reader, what are you playing?