Here's A Nine-Minute Video Of The Witcher 3
Slash-o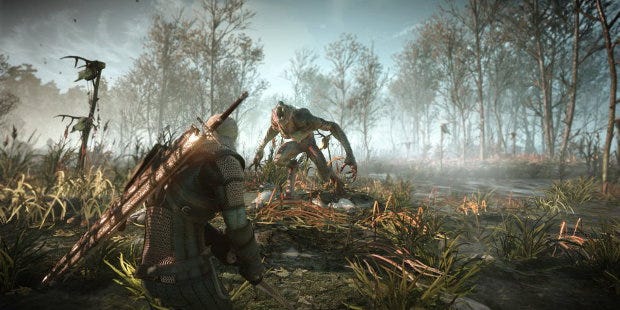 Peek through slightly open fingers if you want to avoid spoilers. CD Projekt Red has released from its mighty Polish chambers a nearly nine-minute video of one of the missions in The Witcher 3: The Wild Hunt [official site]. It's basically Geralt riding through the woods and hitting stuff, but it's couched in story so you've been warned.
The mission is called "Precious Cargo," and by gosh what a reminder of how beautiful this game is going to be. It's worth pointing out that despite being posted on the official Xbox YouTube channel, the footage is captured from PC gameplay. The game will be locked at 30 FPS on consoles, but runs at 60 FPS on PC.
The Witcher 3: The Wild Hunt releases on May 19.