Six New Witcher 3 Screenshots And A Trailer For You
Itch that witch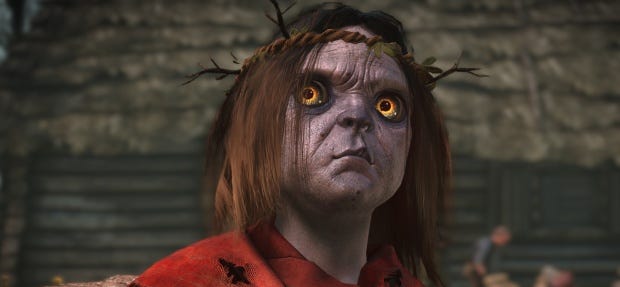 You like The Witcher 3: The Wild Hunt screenshots. I know you. You can't resist them! Six new ones have emerged from Gamescom, which is a small gathering of gaming enthusiasts in Germany. Because you've been good, if you click on the pictures, they'll get extra-big. Big enough that you could use them as a desktop background, and pretend you're playing The Witcher 3: The Wild Hunt on your PC right now! For the complete inexperience, you could lay the words "INSERT COIN" over the image, and then bash at your mouse and keyboard constantly imagining that you're having some notion of control.
There's also a trailer of old Mr Witchy completing a mission, but one thing at a time.
Okay, calm down, trailer first:
I wish what people in real life were going to say would appear in a subtitle below their faces, so I could click and hurry them along.