Wordle answer (Saturday 2 July 2022): Wordle word of the day #378 and hints
Hints and the answer to today's Wordle word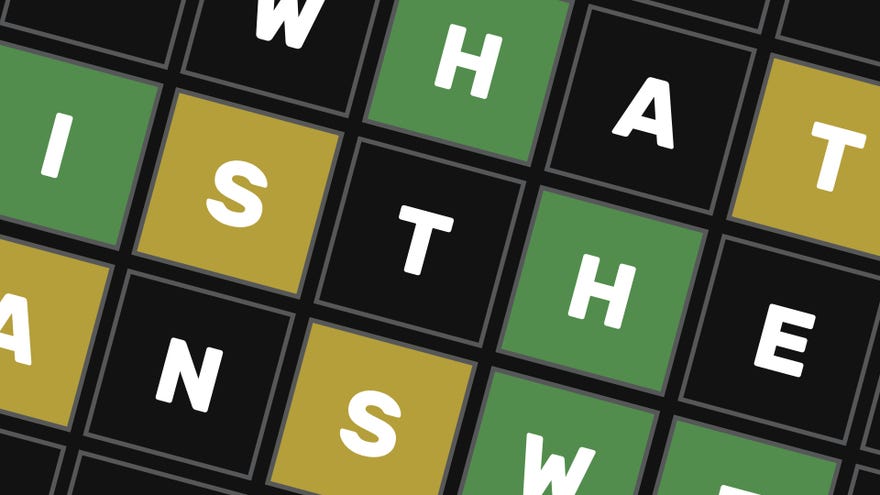 Looking for the Wordle answer for Saturday 2 July 2022? You'd be forgiven for thinking that Wordle makes the world go round with how much everyone's been talking about it for the past six months. And indeed, if anything's going to bring peace to our troubled planet, it may well be Wordle, since enjoyment of this daily word puzzle game seems to be the one thing practically everyone can agree on.
In Wordle, you get six chances to guess a five-letter word. Even with the game generously confirming when you get a letter right (and whether or not said letter is in the correct place), it can be surprisingly difficult to land upon the solution before you run out of chances. If you're in need of some inspiration for today's Wordle answer we've got you covered with some hints; or you can skip straight to the bottom of the page, where we've given the solution.
---
Wrong day? Check out the Wordle hint and answer for Thursday 1 June instead!
---
Wordle July 2 hints
Before giving you the Wordle answer for today, we've devised a few hints to help you get there on your own. Try these on for size if you like before looking below the video for the full answer:
Today's Wordle solution begins with a vowel.
It contains a repeated letter.
By adding one letter to the start of the word, you get the name for a feeling of disappointment or repentance.
Today's Wordle answer July 2
Today's Wordle answer is: EGRET.
An egret is a type of heron, a large bird noteworthy for its white plumeage and long legs. Game Of Thrones fans (if there are any left) might also recognise this word as a homophone and probable inspiration for the name of Ygritte, Jon Snow's Wildling love interest. Both the heron and the Game Of Thrones character are beautiful to look at, but are also vicious and opportunistic hunters. And of course, adding one letter to the start of the word gives you REGRET, which is something you may well experience if you get too close to an egret. Now you know all that, be sure to keep this solution to yourself until tomorrow so that other people can try today's puzzle for themselves.
---
I'm sure all the twitchers out there were delighted with that one, but I suspect those who aren't as up on their ornithology might have been left stumped. If you're looking to improve your technique for next time, be sure to check out our guide to the best Wordle starting words. We also have a list of past Wordle answers updated daily, so you know which answers you can safely discount.