Conquering: 23 Minutes Of BF3's 64-Player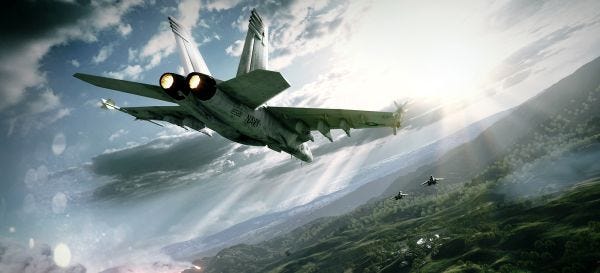 VG247 points out that one of the people who got access to the 64-player Caspian Border map in the Battlefield 3 beta last night has uploaded 23 minutes of it running at fairly high settings. You can see that footage below. There's quite a bit of wandering about and taking potshots at distant aircraft, but it gives you a good idea of how impressive the game is looking.
I've been playing a bit of the beta myself, and I'll have some impressions soon. Silly browser-based server browser aside, it's been a fantastic experience so far. It's got the solidity of the other Battlefield games, but it feels like a significant step up in terms of look, feel, and scale. Not sure about the changes to the classes or the unlock system yet, but the combat feels right, and that means I can't wait to have a go at a 64-player map.