A Game And A Chat Ep 4: Looking (Glass) Back On Thief
The Ghosts Of Thiefmas Past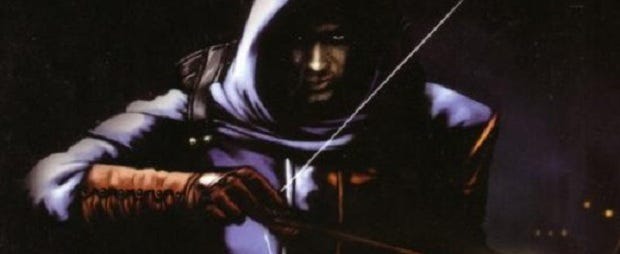 This week's episode of A Game And A Chat is very special. Very special indeed. For one, I've got two whole guests this time - namely, former Thief: The Dark Project director Greg LoPiccolo and longtime Thief series designer/Thief: Deadly Shadows director Randy Smith. Yes, it is time to talk (and play) all things Thief. Classic Thief, nu-Thief, and everything in between. Expect stories from the dank depths of the first three Thieves' development chambers, inside info on what could've been, and opinions from series vets on Eidos Montreal's reinvention of their storied stealther. This is one you absolutely should not miss.
We'll be kicking off at 11 AM PT/7 PM GMT. Tune in below.
Update: We're having some technical troubles. New kick off ETA coming shortly.
Update 2: No end in sight to the technical issues. We're rescheduling for the same time tomorrow. Apologies to everyone for what was, frankly, an unmitigated disaster.
Update 3: I finally got Thief working with Twitch! So it's a lock: tomorrow at 11 AM PT/7 PM GMT. This will finally happen.
Update 4: This feature is cursed, clearly. A scheduling issue has come up, so we're doing this tomorrow at 2 PM PT/10 PM GMT. A late, spooky night show for Thief. Kinda makes sense I guess.
Watch live video from NathanGrayson on www.twitch.tv