Absolver shows off drunken boxing style
Roll with the blows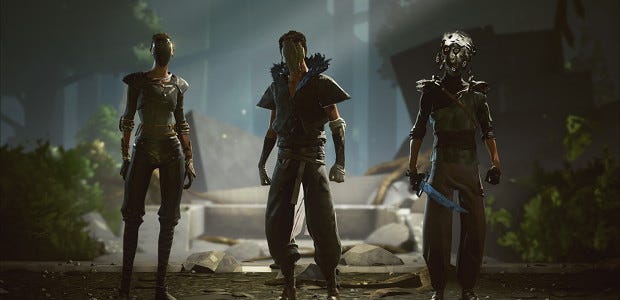 The beautiful art of drunken boxing is the fourth fighting style confirmed for Absolver [official site], the fine-looking online combat game from Sloclap and Devolver Digital. Drunken boxing is one of my favourite styles to see in kung fu movies, punchmen rolling and staggering as their momentum swings into unexpected hits, and I'm certainly excited to build my own drunken boxing combos within Absolver's custom fighting styles. Look at this cool fighting:
Absolver is a fighting game in an online world, where players build their own fighting style. Everyone picks from one of four basic styles, which each have a foundation defensive move, then build custom attack sequences out of moves learned by fighting. I'm big into deck-building in games and even more into the idea of building a right solid kicking, optimising the flow between stances and creating combos. If you're interested, check out this video from May, which demonstrates how it all works. In short: coolly.
Heck yes I want to build my own drunken boxing style. In a game where reading and figuring out your opponent's moves is crucial, the feint of a stagger sounds a right lark.
And it's such a pretty game.
Our Adam really enjoyed playing Absolver at E3 2016 and I bet he'll play it this year too, the lucky dog.
For the rest of us, Absolver is due out on August 29th. That's too far away.