AMD's flagship RDNA 2 graphics card, the RX 6950 XT, is down to £700 (RRP £1100)
The new 7900 XT is only 7% faster than the 6950 XT at a 20% higher price.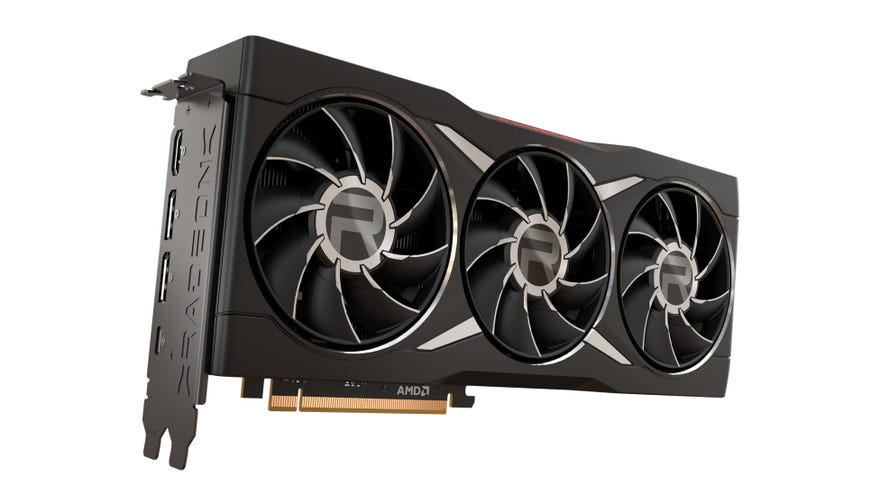 Today the former AMD graphics card flagship has reached a new low price, as you can now pick up the RX 6950 XT for £700 - that's considerably less than the new RX 7900 XT that it closely resembles in performance. The 6950 XT is a strong performer for 4K gaming, and well worth considering if you feel a stronger connection to the Red Team than the Green Team!
In fact, the RX 7900 XT is only seven percent faster than the RX 6950 XT on average at 4K, according to AMD's own press slides, with smaller margins at lower resolutions. That makes picking up the RX 6950 XT for £700 pretty sane, given that the cheapest RX 7900 XT we can find costs £845.
If you do the math, that means you're getting that 7% extra performance from the new card but paying 20% more - making the RX 6950 XT the better value option!
The new price is available at Scan, Ebuyer and Amazon, with all three retailers linked above. This is for the excellent reference model, which offers two DisplayPorts, one HDMI 2.1 port and one USB-C DP port.
Given the level of performance on tap, I'd suggest this is a pretty sterling bargain - but I'd be curious to hear your thoughts in the comments below!