AMD's much-recommended Ryzen 7 5800X3D gaming CPU hits £275
And it's still one of the very fastest gaming CPUs - without needing a new motherboard or DDR5 RAM.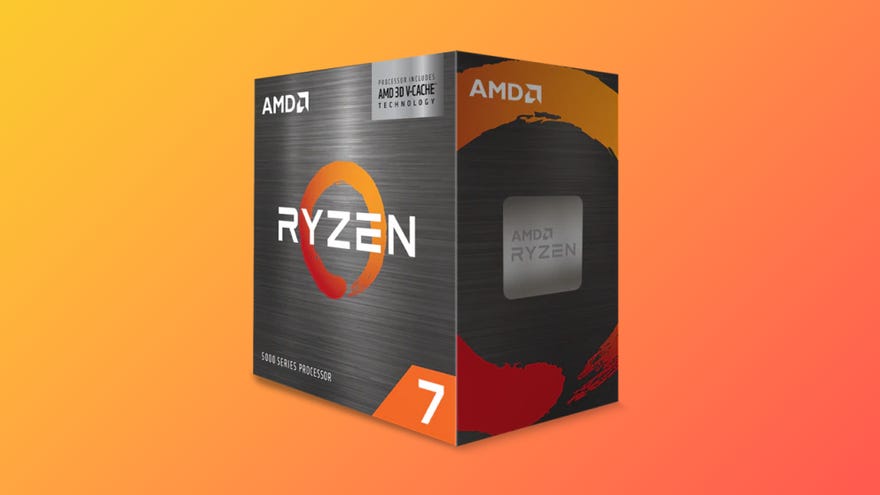 AMD's fastest gaming processor for AM4 motherboards, the Ryzen 7 5800X3D, has continued to drop in price following the release of newer-generation X3D processors. After initially retailing for £530 on its debut, prices of £300 have become commonplace - and today, we've reached a new milestone with the CPU going for just £275 at Amazon UK.
I think that's a terrific price for a processor that can breathe new life into the millions of Ryzen systems that have been built over the years, by offering a huge increase to performance in CPU-limited gaming scenarios.
For example, I saw around a 34% rise in average frame-rate in Flight Simulator 2020 at 1080p compared to the 5800X, which is a powerful gaming CPU in its own right. That kind of margin is just crazy, even between CPU generations, and you're likely to see even more game-changing benefits if you're coming from an older Ryzen 1000, 2000 or 3000 processor. In many cases, the 5800X3D is competitive even with Intel 12th-gen processors equipped with DDR5 RAM, which is incredible given the difference in price.
While gaming performance here is strong, note that the oversized v-cache that gives the 5800X3D its gaming capabilities don't always extend to other workloads, with tasks like 3D rendering and video transcoding not showing any improvements over the 5800X in our testing - and indeed, the regular 5800X runs at a higher frequency, making it a better choice overall. Therefore, if you're going to be doing regular content creation, eg video production, then a higher core-count AM4 processor like the £282 5900X or £422 5950X would be a stronger choice.
Finally, it's worth making sure your motherboard is compatible with the 5800X3D - and updating the BIOS before slotting in the new chip if you're upgrading an existing system, although it is possible to install BIOS updates from a USB stick with no CPU installed on many AMD motherboards too using the BIOS flashback mechanism. Google is your friend here, but feel free to ask in the comments if you're not able to track down a definitive answer from your motherboard manufacturer's site!
That's all for now, but stay tuned for more PC deals in the US and UK as we find them!