AMD's Ryzen 7 5800X is an even better value gaming CPU than the legendary 5800X3D
75 to 95% of the performance at 60% of the price.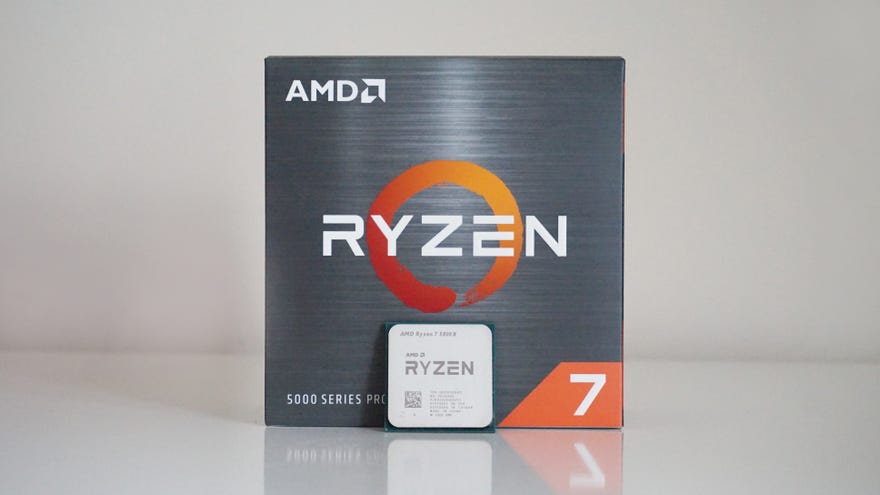 AMD's Ryzen 5000 series was the zenith of the long-running AM4 platform, a family of CPUs that offered an extreme uptick in performance compared to Ryzen 1000 processsors on the same socket. While the exceptional 5800X3D takes the title of the fastest gaming CPU from this generation, the standard 5800X is another capable performer - and this eight-core, 16-thread CPU is significantly cheaper during Black Friday, costing just £181/$207.
That's pretty good going for a CPU that cost double that at the start of 2022 - especially when it also costs 60% as much as the Ryzen 7 5800X3D while delivering 75% to 95% of the performance, depending on the game.
The RPS review of the 5800X makes for fine reading nearly four years on, with erstwhile hardware editor Katharine finding gaming performance in excess of the then-flagship 10900K, albeit not significantly faster than the 5600X. These days, the 10900K (and its successor, the 11900K) still cost more than £300, while the 5800X has hit new highs in terms of value for money.
The 5800X is a more generalist processor than either the 5600X or the 5800X3D too, with a design that delivers full performance in games and content creation workloads alike, with 16 threads generally proving sufficient for stuff like rendering 3D scenes or transcoding video. That makes the 5800X a good choice for content creators or programmers that can soak as many cores and threads as are available, while still delivering excellent gaming performance.
Overall, an awesome deal and well worth considering if you're upgrading an older Ryzen system.