Backflip: Tomb Raider Reboot Announced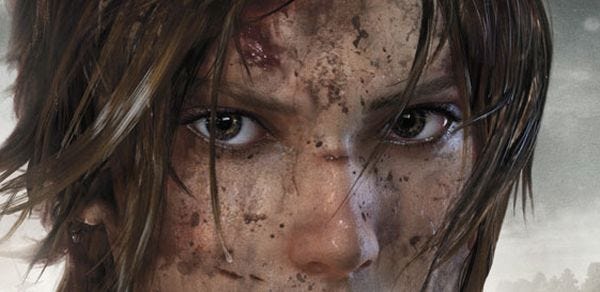 One of my favourite things of recent years has been the standard of Crystal Dynamics' Tomb Raider games. While there's no doubt there's Lara fatigue, it's inappropriate when they're some of the finest action platform/shooters around. So it's with a happy face that I greet the news that the next game from the team is a complete reboot of the series, simply called Tomb Raider. The announcement comes via the cover of the next Game Informer, along with a press release. Details below.
So this is a fresh start, a new Lara. Which seems fair enough. CD had rescued Core's mess after Angel Of Darkness, and probably taken Ms Croft as far as she could go within the framework. That's all wiped from history now, and we're starting with a young Lara once again. The story begins:
"After a brutal storm destroys the boat she was travelling on, a frightened young woman is left washed ashore on an unknown beach. On her own but not alone she has only one goal, to survive."
And that's pretty much all we know at this point, until the content of January's Game Informer gets leaked. But the focus here appears to be on Lara's being an "ordinary woman". Hopefully also an ordinary Olympic gymnast, or it might just be about sitting huddled in a cave. She will "find out just how far she must go in order to stay alive."
Crystal Dynamics boss Darrel Gallagher informs us to wipe our brains Men In Black style.
"Forget everything you knew about TOMB RAIDER. This is an origins story that creates Lara Croft and takes her on a character defining journey like no other."
One where she learns to produce jelly from her eyes and nose, then invents halogen? That would be like no other origin story I've read.
But the prospect of a whole fresh take on the series by a developer as reliably great as CD thrills me. So hooray.