Battlefield 1 adding 5v5 mode Incursions
DIGITAL SPORTS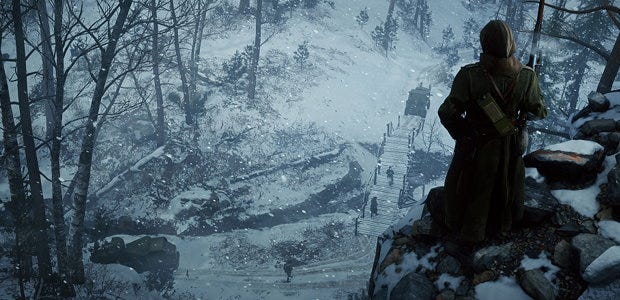 A 5v5 mode named 'Incursions' is coming to Battlefield 1 [official site] to satisfy the bloodlust of that 'digital sports' rabble, EA announced today. Tch! 5v5 is over, gramps. Everyone's Battling Royale now. But fine, fine you take that to testing next month.
More immediately, everyone who owns the Battlefield 1 DLC season pass today gets access to one map from the next expansion. Lupkow Pass is part of the 'In the Name of the Tsar' expansion due to launch in full next month. It has lots of snow, which sounds nice and cool on a day when everyone's going on about that ol' scorching sun doing a party trick.
Incursions mode will be "optimised for competition", Electronic Arts say. It'll go down on smaller maps, but it will still have vehicles. If you want to see for yourself, alpha testing sigups are now live on the mode's page. The testing will start in September and initially be a little limited, as EA explain:
"Competitors will have to put their skills to the test in intense 5 vs. 5 matches, creating dramatic moments that include the signature Battlefield vehicle gameplay. Starting in September, players in the Closed Alpha will be able to choose from eight different kits (Trench Surgeon, Control Leader, AT Assault, Battle Mechanic, Mortar Support, Raid Leader, Shock Assault, Proximity Recon) on the modified Battlefield 1 Giant's Shadow map, and rank up to gain access to improved weapons and abilities based on a combination of time and performance. The Battlefield 1 Incursions Closed Alpha is just the beginning of the team's journey in crafting a long term-competitive experience in collaboration with the Battlefield community."
As for Lupkow Pass, it's a mountain pass with the risk of armored trains rolling in or Hussars armed with lances charging through. If you've got the DLC pass, you get to play today.
EA also today launched Battlefield 1 Revolution, which is the game and its season pass thrown into one box at a new lower price. It'll run you £54.99, which is a tidy saving of £20 over buying them separately.