Battlefield 1 Trailer Mixes Old Timey Weapons With Modern Warfare
This Trailer's Got Guns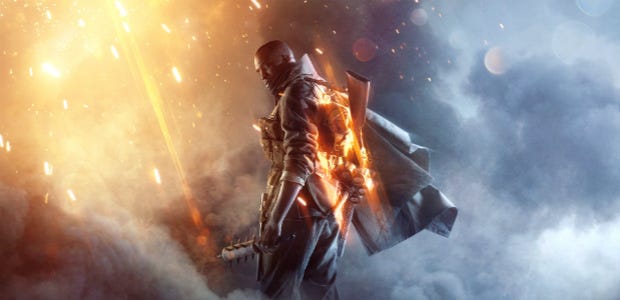 Battlefield 1 [official site] got a fresh trailer this week, this time showcasing the game's arsenal. I'm not usually one for realistic military shooters, but even I was impressed by the amount of behind-the-scenes info DICE managed to pack into this two minute trailer. It covers everything from the design of the weapons to the actual history behind World War I's battle tactics.
According to DICE, Battlefield 1 is going to feature a huge range of weapons that reflect World War I's transition into modern military tactics. The medieval war club features just as heavily as the machine gun, meaning combat goes from sniping from windows to hand-to-hand very quickly.
The development team took great care to make sure that the sound and feel of the weapons are as accurate as possible, firing real life versions of the classic weapons for research. We also get a look at quite a few of the in-game weapons in action, too, as we learn that each was designed to have a different personality.
Battlefield 1 launches on EA Origin on October 21. Folks who purchase the "Early Enlister" edition get three days of early access to the game starting on October 18. If you're really itching to get an early look at the game, DICE is planning a beta test some time after this year's Gamescom.