Betrailed: Kingdoms Of Amalamalamalamur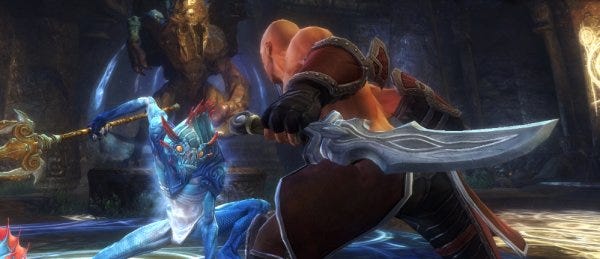 Kingdoms Of Amalur: The Reckoning hasn't been seen all that often, and if it's not something you've heard of you should probably expect to. 38 Studios, a team headed up by former baseball bloke Curt Schilling, took an enormous loan from Rhode Island to move their offices over there, which means Amalur's kingdom is a cash-rich one. As demonstrated by the below...


That's some pretty dynamic violence for an MMO Edit: it's not the planned MMO of the same-ish name, but the singleplayer RPG which is to precede it, but I can't help but notice a fair amount of war and craft in its world too.
If the fights really are that spectacular though, I'm pretty sure you'll see me beating up a snake-god or whatever in there come its early 2012 release date.