Black Ops: Escalation Confirmed(ish)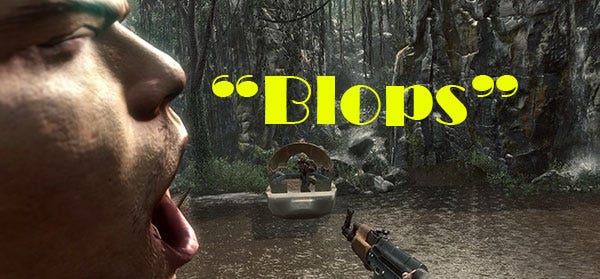 The Black Ops map pack, Escalation, has now been officially confirmed by Activision. It'll feature five new maps, of which four are multiplayer maps and one if a zombie shooter thing.
...battle it out in Hotel, on the roof of a Cuban luxury hotel and casino against the vivid backdrop of old Havana; Convoy delivers intense, close-quarters combat at the scene of an ambushed US military convoy; Zoo takes you on a wild ride in an abandoned Soviet Russian Zoo, with danger at every turn; Stockpile pits players in a remote Russian farm town housing secret WMD facilities.
No price or PC date, however. BigDownload reckon it'll be in June, but I think that's just speculation.