'Blops "Annihilation" Multiplayer DLC Trailer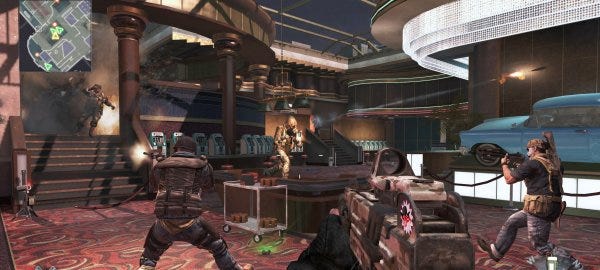 Call Of Duty: Black Ops is getting some kind of multiplayer expansion thing! I know, I can hardly believe it either, but it's true. The trailer (below) shows off some elements of what to expect, and also a live action bit with some moustachioed dude in a diner. Why is that? I do not know. It makes little sense. But there are zombies, too. The zombies are from a fourth map, Shangri-La, which provides a supernatural alternative to the three standard multiplayer maps.
This expansion apparently turns up on the X-machine on the 28th and will then appear on our machine sometime thereafter. So that's the mainstream Action News for the day. Let's see if we can find an indie RTS to talk about. Aha, here comes one now!