Borderlands 2 Trailer Employs "Wimoweh" Effect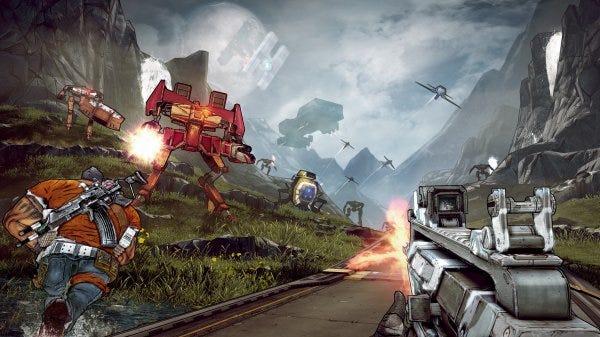 The latest Borderlands 2 trailer is very silly. It features "The Lion Sleeps Tonight" as it shows off wildlife and ultraviolence, together as intended on the surface of an alien planet. And is that an observatory the size of the moon/in the moon?
We're pretty excited about this, frankly. I had an excellent time when I played it a couple of months back, and it was looking just as solid when we saw it at Rezzed. It's out September 18th/21st.