Botanicula Creepycrawls Out On 19th April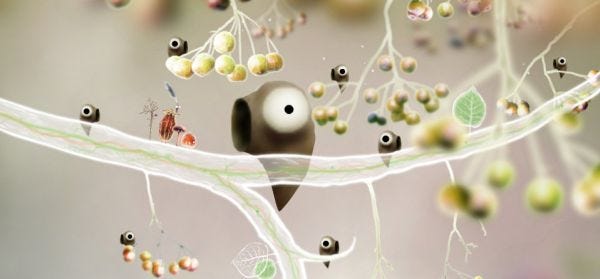 Playing the preview code of Botanicula made me so happy one of my legs fell off. So I'm delighted to report that everyone's going to have a chance to squeeze off their limbs with excitement on the 19th April, when the full game comes out. To commemorate, a new trailer has appeared, which you can see below. You'll likely lose a toe.
The pictures! The music. My goodness, the music. And the pictures! And eek! Spider!
Sorry, I appear to have lost any sense of decorum. And the ability to walk.