Save £240 off a 100Mbps fibre broadband package from BT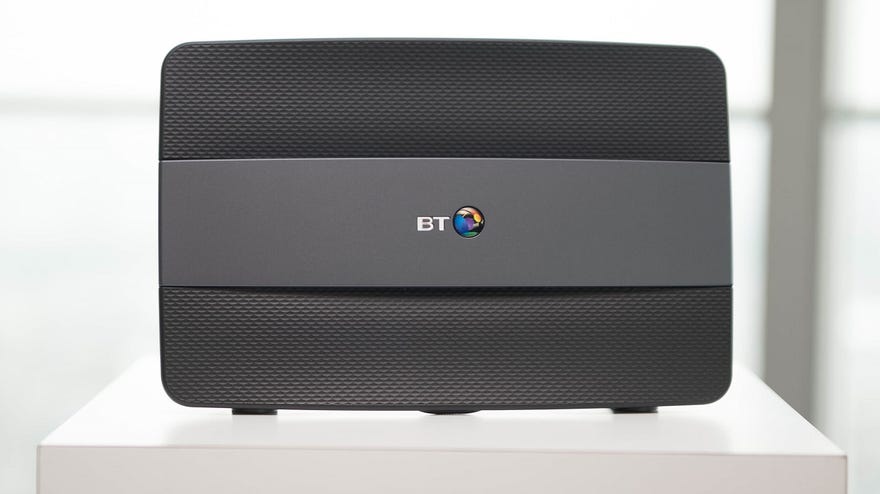 A fast internet connection is becoming all the more important nowadays as download sizes balloon and updates are aplenty, so you should check out this fibre broadband deal from BT in their latest sale.
I don't know about you, but nothing infuriates me quite so much as getting myself ready to play a game and finding there's a bajillion gigabyte update waiting for me. I'll go to boot up literally anything after a week or two of neglect and it'll deny my attempts to hit play. Instead, it'll sit there condescendingly wagging its finger and shaking its head like I've misbehaved by ignoring it. Sure, modern gaming has its perks, but this ain't one of them.
About the best way to avoid running into this problem (outside of booting up every storefront, console or gaming platform every single day) is to get yourself a ridiculously fast internet connection. Handily, then, in the BT Broadband sale, you can currently save £240 off two of its fastest Full Fibre broadband packages.
The best value of the pair is the Full Fibre 100 package, which offers average download speeds of 100Mbps for £29.99 per month. That's a healthy saving of 25% off the usual price of £39.99. The contract lasts for 24 months and you'll have to pay £9.99 postage and package for your new hub, but there are no other hidden fees or activation charges.
If that's not fast enough for you, then you can take another step up from that and plump for Full Fibre 300. It's a more expensive service at £39.99 a month, but you do get 300Mbps download speed plus a saving of 20% off the regular price.
The only limitation with both these Full Fibre packages is that they are region-specific. You'll need to enter your postcode on the BT site to check if you're eligible. You might already know this, though, if you're currently on 'fibre to the premises' broadband.
If you can get it, snap up a lightning-fast connection for cheap while you can and make those impertinent updates much more bearable. And, hey, it might also help with Stadia, if BT decides to rekindle that partnership again with the struggling streaming service.
Looking for more bargains? Why not give us a visit over on Jelly Deals for even more offers across gaming, tech and so much more.