CCL are offering an RTX 4070 gaming PC with Diablo 4 for £960
A cut-price pre-built that offers room to upgrade.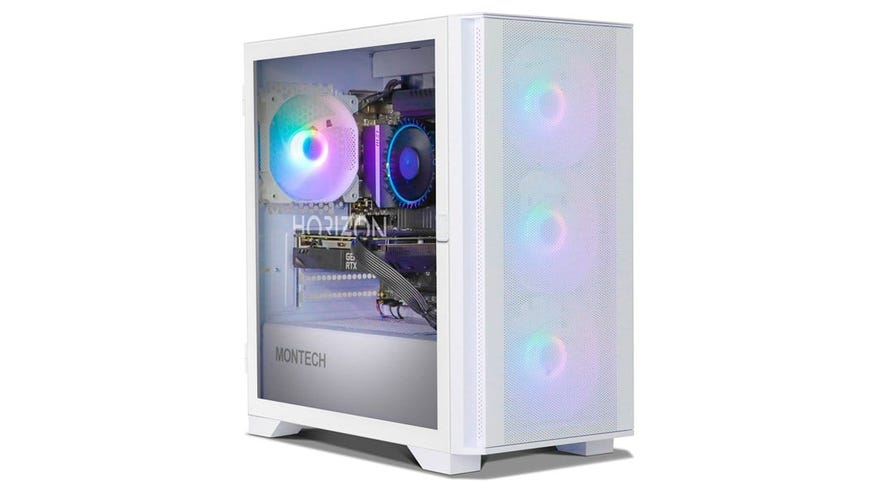 It's been a little while since we covered a prebuilt gaming PC here at RPS, but there's a good deal today on a RTX 4070 system over at CCL.
Update (18/5): CCL has upgraded the motherboard from an Asus A320 to a newer MSI A520 model. Original article continues:
A configuration that includes a Ryzen 5 5700G, 16GB of DDR4 and 500GB NVMe SSD is available for £960 when you use code GAMER20 - and you even get a free copy of Diablo 4, which debuts on 6/6 and looks quite promising!
To get this price, as well as putting in the GAMER20 code at checkout you'll need to press the 'customise' button and remove the offered Windows 11 OS. You can use older Windows keys to install Windows 11 yourself to save money, or pick up a key for less than CCL would charge, so this makes a lot of sense if you're comfortable installing Windows from a USB drive (which is both fast and straightforward).
Otherwise, this is basically the cheapest possible system that can actually take advantage of the RTX 4070 graphics card. You get an inexpensive MSI A520M A Pro motherboard, Ryzen 7 5700G APU, 16GB of DDR4-3200 and a 500GB NVMe SSD - all perfectly fine for gaming, and easy to upgrade in future if necessary. For example, you might want to go for a higher-capacity SATA SSD for game storage, replace the provided RAM with higher-capacity or higher-speed sticks, or pop in a faster CPU such as the Ryzen 7 5800X3D.
If you do install a faster CPU, then you could actually use your spare 5700G as the heart of a second PC, with its integrated graphics making it a great choice for a media PC or an indie gaming rig.
Elsewhere, the components are solid enough - the mesh-fronted Montech Air 100 ARGB looks good and offers good upgrade potential, the 650W 80+ Bronze power supply is actually more than the 600W recommended for the 4070 and there's a 3-year on-site warranty including parts and labour too.
Overall, this is a great value prebuilt PC if you want to check out the power of Nvidia's latest graphics card and its useful DLSS 2 and DLSS 3 tech. I'd recommend a 1440p or 4K display with this computer to take advantage of that outsized GPU, so maybe take a look at our gaming monitor recommendations?