Colossal Command: Dreadnought
War in the clouds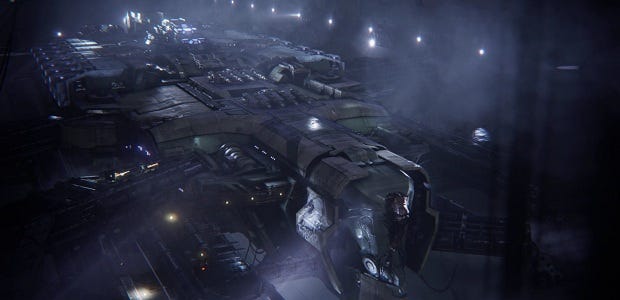 Yager quietly took the reigns of the Dead Island series, debuting the trailer for number two earlier today (ignore Riptide), and they've also started to make some noise about the other game they've been working on since Spec Ops: The Line. Dreadnought is a game about bloody great battleships of the skies. As the freelance commander of an armada, you'll be able to customise your fleet and take them into battle against other players. No word on what single player component (if any) there will be. The trailer below has ships of decent enough size...a bit disappointing though. And then it all makes sense.
Like bugs on a windscreen, the poor blighters. I 100% approve.
It's a long way out yet, with public testing due to start early next year, but certainly one to keep an eye on. Just the one eye, mind, because your other should be concealed behind a patch. You're the mercenary commander of an airship armada now, after all.