Come and watch Rezzed Digital, featuring Rhianna Pratchett, indie games, The Oxventure, and more!
Who needs a show floor?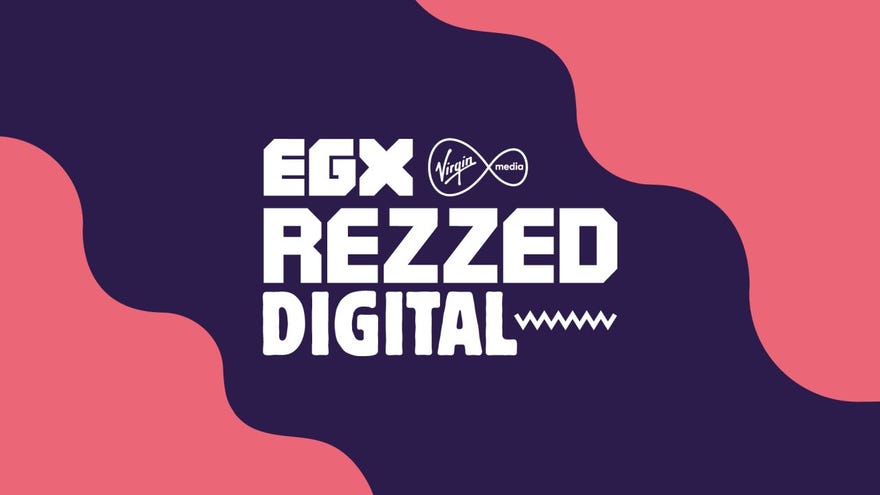 It's Rezzed time, baybee! And sure, we might have pushed the physical event to the summer, but that doesn't mean that we and the Rezzed team aren't still dedicated to bringing you some great talks, entertainment, and the best of the best indie games, as rays of light beamed straight into your computer box machines! Yes, that's right: we're going digital.
Starting tomorrow, Thursday the 26th, and running through Friday the 27th and into Saturday the 28th, we're streaming some juicy panels, talks and interviews via Zoom, including luminaries like Rhianna Pratchett and Mike Bithell. We'll share the links for each of these as they go live (that being the nature of Zoom) so keep an eye on the site for embeds of the streams and schedule every day, and our Twitter for reminders.
We're also lucky enough to have some livestream let's plays from our pals at Dicebreaker and Eurogamer, a live podcast from GamesIndustry.biz, and those scamps from Outside Xbox and Outside Xtra are sprinkling a bit of their stardust over us to boot.
Our VidBuds have been hard at work recording footage of a selection of delightful and interesting indie games to replace the Indies Uncovered streams they normally do from the show floor, which will be going up on the RPS YouTube channel throughout Friday.
Meanwhile, the wonderful developers have been sending us demo and preview builds where they're able to, so we're going to be putting up plenty of writing on this here site too. That should have all of yer indie game angles covered for the next few days, no?
We're still nailing down the exact schedule, but I can give you a few tasters. Tomorrow morning looks to be a belter, with a panel on becoming a video games writer (featuring Tomb Raider writer Rhianna Pratchett, Inkle co-founder Jon Ingold, Medicatonic's Ed Fear, and Failbetter Games' Olivia Wood) at 12:00 pm, followed straight afterwards at 13:00 by Mike "Mike Bithell of Bithell Games" Bithell discussing the opportunities for indies in the current market.
A little bird tells me that Eurogamer will be hosting their now traditional, but ever useful, panel on How To Get Into Games Journalism on Friday morning featuring our very own Imogen Beckhelling. I heard an even more spurious rumour that RPS's own Nate Crowley is presenting A Complete and True History of Jason Statham in Video Games in the afternoon. Jesse Cox is moving his Late Night Show from the live stage to the virtual one on both Thursday and Friday evening for you night owls. We've even got the premiere of a brand new Oxventure episode! Check us out.
So waddaya say? Let's all get dressed, have a shower, put on some proper trousers and not just our working-from-home-fuzzy-pants, and smash this Rezzed Digital as a team.