You Could Pre-Purchase Counter-Strike: Global Offensive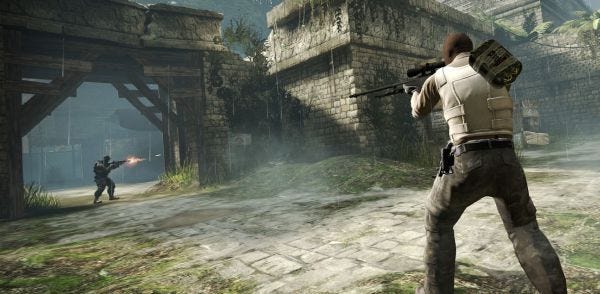 Here are some things you could do today: You could finally read that article you've left in your tabs for over a week now. You could give your mum a call - just to say hi. You could pre-order Counter-Strike: Global Offensive. You could high five a stranger and tell them they look amazing. Oh, and if you do that third one, you can get the game for 10% off, and get into the beta a week before it launches.
The remake of everyone's favourite anti-terrorism/pro-terrorism shooter is only going to cost £12 at full price. But it's £10.79 up until release day - 21st August - with that getting you into the game on the 14th. Or right now you could pick up the new game, along with the original, Condition Zero, and the Source version, for £13. But that's only until the end of Thursday.
You can see the squillion updates that will be added to the game by the 14th over on the CS:GO blog, which includes nerfing the bots' psychic prescience, as well as making upper tier bots tougher. And, really, hundreds of other things.
So, is this a definite purchase for you? Or are you defiantly sticking with the original?